🇸🇪 Weekend special: Let's talk about politics and sexual health
To: Riedia Readers
---
Happy weekend! Today is Saturday, March 11th. In this weekend special, we brought you:
Introduction to Swedish politics, a comprehensive guide to sexual health care in Sweden, and how it is like to work in Vattenfall as an international.
See you again on Monday!
– Viviana Levet, Xuecong Liu, and Carlos Lago
Sweden Politics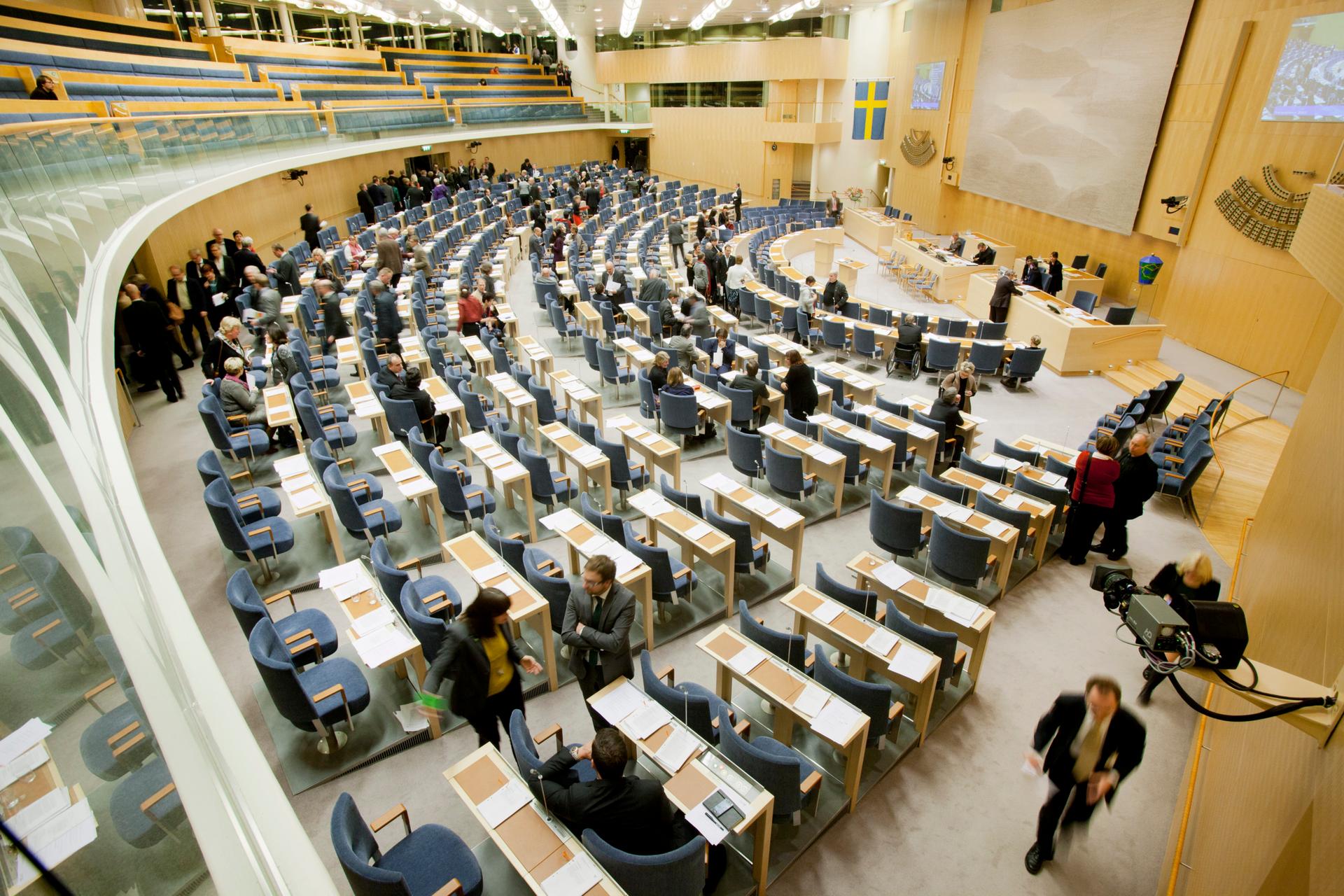 Are you curious about the political landscape in Sweden? To provide some context and help you better understand the proposals and policies of different parties, we've put together a brief summary of the major political parties in Sweden.
First of all, you must know that Sweden is a democratic socialist country, in which basic public services are provided for free to all residents. The government is democratically chosen by the people, and has a multi-party system with numerous political parties that must work with each other to form coalition governments, instead of working alone.
All parties have different abbreviations with capital letters, which are used by the media to refer to them, and that's why you probably see "S said" or "M proposed" in different Swedish articles. Worry not, we explain everything in the information below.
Who rules in Sweden?
As of today, the country is ruled by a minority coalition between three center-right parties, The Moderates (M), The Liberals (L), and the Christian Democratic Party (KD). Known as the 'blue bloc', this coalition won the elections on September 11th of 2022.
After winning, they also decided to collaborate with Sweden's largest rightwing party, the Swedish Democrats, even though they would not be a formal member of the coalition.
However, Prime Minister Kritersson, who is also the party leader, decided that his government would also depend on parliamentary support from the Sweden Democrats, to help shape its policy in exchange for backing it in the parliament.
This is the first time in Sweden that a far-right party has direct influence over government policy.
Moderates (M) - Moderaterna
Current leader: Ulf Kristersson
Ideology: Liberal conservatism
Political position: Center-right
They were founded in 1904 as an alternative to the Social Democrats (S) and other liberal and left movements. However, during the 1950s, the party moved closer to the political center from the right. Today, the party advocates for freedom, individualism, and entrepreneurship.
Moderata samlingspartiet, or 'M', has 68 seats in parliament, and its main proposals concern strict immigration policy, tougher crime punishment, tax cuts, less regulation of markets, and strict crime control policies.
Social Democrats (S) - Socialdemokraterna
Current leader: Magdalena Andersson
Ideology: Social democracy
Political position: Center-left
The Socialdemokraterna (S) is the oldest party in Sweden, and for more than 100 years, it has been the strongest party in Swedish parliamentary elections. At least until last year when they lost the elections against the right-wing bloc.
S was founded in 1889 and emerged as the labor movement, dedicated to fighting against the Swedish high economic classes. They work for universal suffrage and better living conditions for the poor. Their policies are concerned with social justice, equality, and promoting equal opportunity. S's ideology advocates for a mixed economy consisting of publicly owned or subsidized programs of education, universal health care, child care, and social services for all citizens.
'Sveriges socialdemokratiska arbetareparti' is currently represented in the parliament with 107 seats.
Christian Democrats (KD) - Kristdemokraterna
Current leader: Ebba Busch
Ideology: Christian democracy / Conservatism
Political position: Center-right to right-wing
Founded in 1964, the Christian Democrats are one of the youngest parties in Sweden. They entered the political landscape as a result of World War II and as a response to Nazism in Germany and völkisch movements in Sweden.
According to the party, their policies put "human values first" and are primarily concerned with issues such as care, elderly care, and security. However, KD recently adopted more restrictive positions, arguing against multiculturalism and immigration in the Nordics. Today, the party's main concerns are crime-fighting, strict immigration policy, and less regulation of markets.
KD counts 19 seats in the Riksdag and has strong participation in the coalition ruling the country. The party leader, Ebba Busch, is the Minister of Energy of the Swedish government.
Liberals (L) - Liberalerna
Current leader: Johan Pehrson
Ideology: Classical liberalism / European federalism
Political position: Center-right
Known as the Liberal People's Party (Folkpartiet liberalerna) until 2015, the Liberal party, emerged from several liberal currents from different parties that fought for the right to vote for women and men, and stood against the privileges of the upper class and unequal power relations. However, in recent years the party has moved away from the center in the political spectrum towards a more neoliberal ideology.
L considers itself a "defender of the freedom of each individual to shape his or her own life" and advocates for free world trade and greater European economic integration. Additionally, its main concerns are crime combat, stricter punishments, more power for teachers in schools, and stands against religious parallel societies and strict regulation of markets.
Its leader, Johan Pehrson, is currently the Minister for Labor Markets and Integration in the government formed by Prime Minister Ulf Kristersson.
Center Party (C) - Centerpartiet
Current leader: Muharrem Demirok
Ideology: Liberalism
Political position: Center to center-right
Centerpartiet was founded in 1910 to represent the interests of farmers and owners of small businesses and their freedom.
Today, the party stands for liberal immigration laws, a strong European Union, and a free market economy. Additionally, its policies are to support rural areas, and the environment as well. Regardless, as for the last election, the party moved slightly to the right on certain social policy issues such as opposing trade unions and advocating for less employment protection.
It is currently represented in the Riksdag with 24 seats.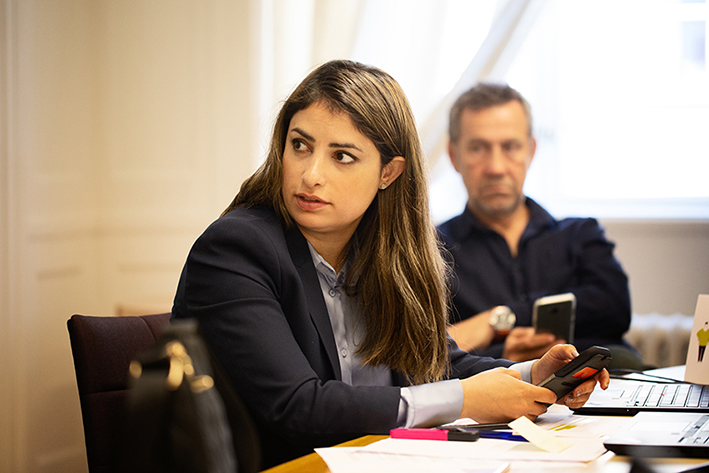 Left Party (V) - Vänsterpartiet
Current leader: Nooshi Dadgostar
Ideology: Socialism / Eco-socialism
Political position: Left-wing
The Vänsterpartiet in Sweden has its roots in communist ideals. However, it was in 1967 when V decided to officially back up parliamentary democracy as a form of government.
According to the Left Party's motivations, after long years of "free-market solutions and privatization", Sweden needs to improve the lives of ordinary people by regaining control of the excessive wealth of some. The party defines itself as a "socialist and feminist party on an ecological basis" that rejects patriarchy and social and economic classes in society.
It is currently represented in parliament with 24 seats and advocates for liberal lifestyles, better and more equal financial redistribution, and regulation of markets.
Green Party (MP) - Miljöpartiet
Current leaders: Per Bolund and Märta Stenevi
Ideology: Green politics and Ecofeminism
Political position: Center-left
The Miljöpartiet (MP) was founded in 1981 as part of many social movements such as the anti-nuclear movement or the alternative movement, fighting for a progressive and open social policy.
As its name says, the Green Party (MP) is primarily concerned with environmental policy and the fight against climate change. Nevertheless, MP also stands for left-wing causes such as feminism, the fight against violence against women, gender equality, and tolerance.
Between 2014 and 2021, 'the Swedish Greens' were part of the government, but left at their own request after strong opposition against their budget proposal by the Sweden Democrats (SD).
Currently, they are represented in parliament with 18 seats and stand for liberal lifestyles, environmental protection, pro-multiculturalism, and an open world without borders.
Swedish Democrats (SD) - Sverigedemokraterna
Current leader: Jimmie Åkesson
Ideology: Right-wing populism / Anti-immigration
Political position: Right-wing to far-right
The Sweden Democrats Party (SD) was founded in 1988 and managed to enter parliament for the first time in 2010. Since its foundation, its xenophobic ideologies and concerns have been controversial in Sweden and Europe.
Nevertheless, a softened image and a subtle discourse have led SD to increase their share of the electorate in Sweden and have gained them even a small place in the decision-making of the current administration.
The party's main concern is the preservation of Swedish culture, its traditions, and the heteronormative nuclear family. They also stand against immigration as they claim this is the cause of crime and insecurity in Sweden.
SD advocates tougher refugee policies and describes itself as socially liberal, but has been often criticized by other European countries and media for having radically conservative, ultra-nationalist, authoritarian, and right-wing nationalist ideologies that on many occasions have suggested an ethnic cleansing in Sweden.
Today, Sverigedemokraterna is represented in the Riksdag with 73 MPs and stands for a tough immigration policy, a strong nation-state, and crime fighting.
2022 Swedish General Election
The last Swedish General Election in 2022 was marked by the Russian invasion of Ukraine, and the application of Sweden to NATO. Many issues regarding nuclear energy, costs of living, healthcare, security, environment, and immigration were among the most debated topics that led to many controversial decisions of the Swedish electorate.
For more information, please check out our article on the Swedish political party proposals .
by Viviana Levet/Riedia
Together with the Newbie Guide to Sweden
Sweden's commitment to progressive policies and human rights extends to its healthcare system, which is among the most comprehensive and progressive in the world. For example, abortion has been free on-demand since 1975.
However, as an international living in Sweden, it can be challenging to navigate the Swedish healthcare system, particularly when it comes to sensitive topics like sexual and reproductive health.
That's why we highly recommend checking out the Newbie Guide to Sweden's article on sexual and reproductive care in Sweden. This article provides comprehensive information on the sexual and reproductive care options available to individuals of different genders, ages, and life situations. It includes information on where to turn for help and support, and how much these services may cost.
Who are they?
The Newbie Guide to Sweden is a community of people devoted to creating a guide for all the brave people who come to Sweden every year to start a life here. They have guides on job search, driving with a foreign license, and more. We recommend you check them out if you are new to Sweden.
by Xuecong Liu/Riedia
Swedish Companies
Want to know what it's like to work for a global company like Vattenfall as an international employee?
In this video interview, you'll hear firsthand insights and experiences from one such employee. From cultural differences to the challenges and rewards of working in a diverse team, this interview offers a unique perspective on the inner workings of a multinational organization.
by Nikita Jain, Xuecong Liu/Riedia
Made with 💛 in Stockholm
Enjoyed this news round up? Think of a friend that would like to learn more about Sweden too. Please share the love with them.
Sweden news morning digest
Get 5-min daily email of news roundup in Swedish, English, Chinese, or Spanish. For free.