🎤 Sweden's 7 Eurovision Triumphs!
To: Riedia Readers
---
Happy weekend! By now, you have probably heard the song "Tattoo", Sweden's winning song at Eurovision Song Contest 2023. In this weekend special, let's take a look at all the 7 songs that brought the Eurovision trophy to Sweden!
See you again on Monday!
–Viviana Levet
Eurovision Song Contest
The Eurovision Song Contest has over 60 years of history and more than 1,500 songs from 50 countries.
However, it holds a special place in the hearts of Swedes, who proudly cheer for their representatives. Throughout the years, the Eurovision Song Contest, or 'Melodifestivalen', has become an irresistible obsession for the music-loving Swedes, a beloved tradition that brings the nation together in celebration.
This year's Eurovision edition took place in Liverpool, in the UK, because Ukraine, the previous winner with the song "Stefania" by Kalush Orchestra, couldn't host due to security concerns. It saw the participation of thirty-seven countries.
During the contest, Sweden, Finland, Israel, Italy, and Norway came all the way to the top five in a close call. But just after Sweden came second to Finland in the televote, Loreen's song "Tattoo" emerged victorious after the combined vote and jury vote.
This meant the seventh victory for Sweden, matching Ireland's record. At the same time, with this victory, Loreen became the second performer to win the contest twice, after Ireland's Johnny Logan. Sweden also has the most top five results of the 21st century, with 12 in total.
And to celebrate this win, we have decided to put up a setlist with the 7 iconic songs that have left a lasting mark on Eurovision history since its debut in the 1950s.
From iconic acts like ABBA and Loreen to talented artists like Carola and Måns Zelmerlöw, Sweden, here is the setlist that has made Sweden victorious in the Melodifestivalen: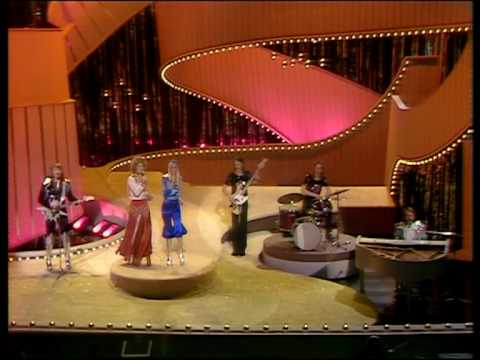 1. Waterloo (1974) - ABBA
The first taste of victory came in 1974, just when ABBA took the world by storm with their iconic hit "Waterloo." This song marked ABBA's success and the beginning of Sweden's impressive Eurovision journey.
"Waterloo" is the debut single from ABBA's second album, also titled "Waterloo," marking their transition to the Atlantic label in the US and their first release under the name ABBA.
The song draws inspiration from the Battle of Waterloo in 1815, using it as a metaphor for a romantic relationship.
This song topped music charts in multiple countries and achieved a top 10 position in the US. "Waterloo" was chosen as the best song in the competition's history during the 50th anniversary celebration in 2005. And now, after Sweden's victory in Eurovision 2023, speculation arose about a potential surprise guest at next year's show.
Fans have quickly realized that Sweden's win meant they would host the competition in 2024, coinciding with the 50th anniversary of ABBA's iconic Eurovision win in 1974 with "Waterloo."
People on social media have even suggested, albeit without evidence, that this year's contest was orchestrated to pave the way for an ABBA reunion. And while there is nothing certain yet, the mere possibility has generated excitement among Swedes.
In the years that followed, Sweden continued to shine with memorable entries. In 1984, the captivating Swedish Trio Herreys won hearts with their energetic performance of "Diggi-Loo Diggi-Ley."
Although not initially favored to win, it surprised many by claiming victory over higher-rated contenders. The song tells the story of the lead singer's discovery of magical golden shoes that inspire him to dance in the streets and wish for everyone to experience the same joy.
"Fångad av en stormvind" is a song by Swedish singer Carola Häggkvist, known as Carola, one of Sweden's most beloved artists for her captivating emotive vocals.
Its English version, titled " Captured by a Lovestorm ," also charted in Austria, Belgium (Flanders), and the Netherlands. Carola's victory marked Sweden's third win in Eurovision. She previously represented Sweden in Eurovision 1983 and later participated again in 2006.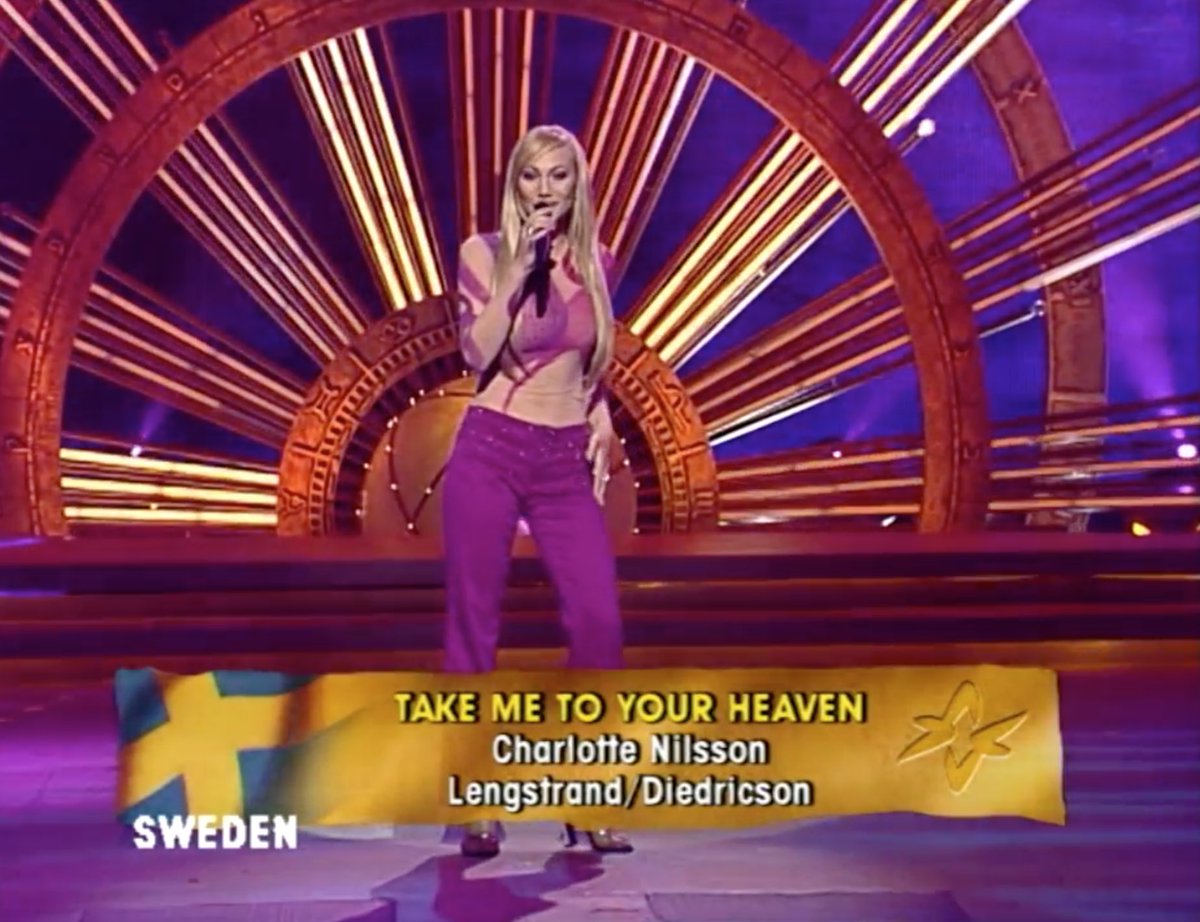 The song, performed in English, took advantage of the newly implemented rule allowing non-national language entries. Initially winning the Swedish Melodifestivalen 1999 with the Swedish version "Tusen och en natt" ("One Thousand and One Nights"), it achieved international success as a single.
The song reached high positions on various charts, including number 2 in Sweden, number 10 in Norway, and number 20 in the UK.
With a captivating music video set in a wintery landscape, "Take Me to Your Heaven" exudes an uplifting message of love, sparking discussions among fans about its resemblance to ABBA, the Swedish winners in 1974.
5. Euphoria (2012) - Loreen
In 2012, Loreen mesmerized viewers with her ethereal track "Euphoria." If you have been to Swedish dance clubs, this song is impossible not to dance to. Critics praised "Euphoria," and it enjoyed immense commercial success.
Combined with Loreen's stage presence, 'Euphoria' achieved the second-highest point total in the contest's history at the time. It also received the highest number of maximum (12) points from eighteen countries, setting a record.
In Sweden, the song debuted at number twelve and later reached number one, holding the top spot for six weeks. It also topped the charts in 16 European countries, making it the Eurovision winner with the most number-one positions.
6. Heroes (2015) - Måns Zelmerlöw
Building upon this success, Sweden triumphed once again in 2015 with Måns Zelmerlöw's pop anthem "Heroes." The song's uplifting message of hope, combined with the innovative use of visual effects and staging, captured the hearts of viewers and secured Sweden's sixth Eurovision victory.
7. Tattoo (2023) - Loreen
After its initial performance in Melodifestivalen, the song debuted at number one on the Swedish singles chart and has since achieved chart success in 19 other countries, including reaching the top positions in Iceland and Latvia, and the top ten in various countries such as Belgium, Norway, and the Netherlands.
Loreen's decision to participate in Melodifestivalen again with "Tattoo" came after speculation and rumors reported by Aftonbladet in November 2022. Despite her initial hesitation, Loreen embraced the song and felt a strong sense of purpose. Described as a "dark dance-pop track," the song explores the theme of loving someone despite the pain they may cause. Loreen emphasizes the idea that genuine love requires accepting the struggles and challenges that come with it.
by Viviana Levet/Riedia
Made with 💛 in Stockholm
Enjoyed this news round up? Think of a friend that would like to learn more about Sweden too. Please share the love with them.
Sweden news morning digest
Get 5-min daily email of news roundup in Swedish, English, Chinese, or Spanish. For free.