🎬 Goodbye Netflix?
To: Riedia Readers
---
Good morning! Today is Thursday. In today's Riedia Sweden Morning Digest, we're covering:
More covid vaccines, Netflix cracks down on password sharing in Sweden, and couple cleared of archeological crime.
—Viviana Levet, Julia Powanda, Carlos Lago
---
Health
💉 Extra dose of Covid-19 vaccine needed for some
Despite the National Board of Health and Welfare urging all individuals over the age of 80 to get their refill dose of the Covid-19 vaccine, barely half of that age group have done so this spring.
The situation is worst in Stockholm, where only one in five has received the shot, according to Dagens Nyheter .
The National Board of Health and Welfare (FHM) urges all individuals over the age of 80 to get a refill dose of the Covid-19 vaccine, but only 47 percent of Swedes in that age group have done so this spring, according to statistics from the agency.
Varies by region
In addition, the number of boosters varies greatly between regions. For example, in Stockholm, only 21 percent of those over 80 have been vaccinated, while the comparable figure for Värmland is 77 percent.
"Our assessment is that the willingness to vaccinate does not vary as much in the country as availability has varied between regions," says Johanna Rubin, investigator at the National Board of Health and Welfare's unit for vaccination programs, to DN.
According to FHM, it is rather about the regions' efforts to reach out.
Elda Sparrelid, the chief physician in the Stockholm region, says in a comment to DN that they have sent reminder sms messages to the group:
"However, we do not carry out campaigns as large as we did when a larger portion of the population was affected. A larger campaign will come in the fall."
Since March 1, all individuals over the age of 80 and individuals who live in special residential facilities are recommended to get vaccinated with two refill doses during the year, one in spring and one in fall.
---
Entertainment
🎬 Shared Netflix accounts to be stopped in Sweden
Swedish Netflix users are receiving an email from the streaming service announcing that "the account is only for sharing with members of your own household."
In Sweden, each Netflix account is linked to a household where it is allowed to create five different profiles. Netflix defines a household as people living together, but it is common for friends and acquaintances to share accounts or for grown-up children to watch their parents' accounts – something that the streaming giant now wants to put a stop to.
Users are now encouraged to take control of their accounts and transfer the profile that does not belong to the household to a new subscription. Alternatively, you can add an extra member outside the household for an additional SEK 49 per month, the company wrote in a press release .
Netflix abroad
In other countries, Netflix has asked users to confirm their identity with the help of SMS. What actions Netflix Sweden will take to ensure compliance with the rules is not something the company's Swedish representative can answer at this time.
Netflix has 233 million subscribers worldwide, but the company itself estimates that an additional 100 million households access the channel's content. Previously, the streaming giant cut off the ability to share passwords with anyone other than immediate family members in South America, Canada, New Zealand, Portugal, and Spain, and now the United States and the Nordic countries are also on the list.
Netflix estimates that an additional 100 million households (not people) access the channel's content in addition to paying subscribers.
---
History
Viking village cleared of archeological crime
The representatives of Vittfarna's Viking village in the Skåne region of Sösdala have been cleared of serious archeological crime at the Vätteryd burial site.
The couple who run the village were brought to court in early 2022 on suspicion of constructing buildings and performing ground works that altered or damaged the ancient monument.
The prosecutor argued that the crime was serious because it involved a particularly extensive and valuable ancient monument. The prosecutor also previously pointed out that construction continued despite warnings from authorities.
Dismissed
But now the Hässleholm district court has made its decision - the charges against the couple have been dismissed.
In the man's case, he is not deemed guilty of a serious crime, and the crime of normal degree has already been statute-barred. In the woman's case, it has not been proven in court that she was involved in a way that could result in a conviction for a crime.
"Although it has been revealed from witness statements and written evidence that the Vätteryd burial site is a very significant ancient monument, the act cannot be judged as serious archeological crime because, among other reasons, some of the damage can be remedied by moving the constructed buildings and that the area has previously been subject to actions that have affected it," said Judge Karin Månsson in a press release.
However, according to the court, the man must have understood that his ground works at the burial site could cause damage and were not permitted.
The appeal for a corporate fine against both has also been dismissed by the court.
Vittfarna's Viking village, located south of Hässleholm, has received a lot of media attention recently because of a conflict between one of the village's representatives and Hanna Nilsson (SD), the mayor of Hässleholm.
---
World
Quran burnings behind terror plans against Sweden
Two brothers have been arrested in Germany on suspicion of planning a terrorist attack against a church in Sweden.
"We can confirm that the target was a Swedish church, but we cannot go into details about which one or where in Sweden it is located," said prosecutor Liddy Oechtering to TT.
According to Die Welt , a 28-year-old Syrian citizen and his four years younger brother were arrested about a month ago in Hamburg and Kempten in Bavaria, respectively. Dagen was the first in Sweden to report on this.
The younger brother is now also suspected to have been directly involved in planning a possible terrorist attack. According to the newspaper, there may be possible Islamist motives, but investigators do not see a direct connection to the terrorist sect ISIS.
Investigators have gone through emails and chats between the brothers and found that they were discussing a Swedish church. But the investigation is still ongoing. "What I can say is that it seems to be related to a Quran burning that allegedly took place in Sweden and has been widely reported in the German media," said prosecutor Liddy Oechtering.
She confirms to TT that there are also suspicions of terrorism financing. The brothers are said to have lived in Germany for several years and have no criminal history.
Explosives found
During the raid on the apartment in Hamburg, police allegedly found chemicals and fertilizers that could be used to make an explosive device. However, the items found in the apartment were not ready or able to detonate, according to Welt.
Both brothers were arrested a month ago, but the younger brother who was arrested in Bavaria was only remanded in custody on Tuesday. Therefore, it will be some time before the case is heard in court, according to the chief prosecutor.
"Since both are currently in custody, but one has been only since yesterday, the investigation will take longer. I cannot say anything about when this may become relevant," says Liddy Oechtering.
---
What else is happening in Sweden?
🐦 The National Veterinary Institute (SVA) in Sweden has confirmed that the recent deaths of laughing gulls in the Stockholm area were caused by bird flu. The disease is believed to have arisen from migratory birds originating in southern Europe and there is a risk of it spreading into neighboring areas and to other bird species. The SVA warns dog owners to be cautious of their pets eating or chewing on sick or dead birds.
🌱 Sunflower seeds that were sent into space and experienced zero gravity will be planted across Sweden by children and young people. The seeds were launched in November 2022 and spent six minutes at a height of 260 km, and will now be donated to eight organizations for soil planting. The hope is that the project will increase interest and engagement in space among children and young people.
🌷 The Swedish Transport Administration is pulling up invasive lupins on roadsides in Dalarna to preserve biodiversity and promote biological diversity. Lupins are a problem as they outcompete lower-growing meadow species, including red-listed species such as night-scented orchids, field gentian, and meadow vetchling. The lupins will be burned after being pulled up in multiple rounds until they disappear for good.
---
What is happening in the world?
🪖 The leader of Russia's Wagner private military group, Yevgeny Prigozhin, has claimed that the group has lost 20,000 mercenaries in the ongoing conflict in Ukraine, significantly more than the official Russian estimate of 6,000. Although there is no independent verification, if true, the figure would mean that the Wagner group had suffered greater losses than most Russian armed forces experienced in any previous post-WWII conflict.
🇺🇸 Former US President Donald Trump will face trial for 34 charges of financial crimes in New York on March 25, 2023. The trial is expected to last for weeks and will take place during the middle of next year's primary election campaign ahead of the presidential election scheduled for that same year. The charges relate to serious offenses that attempted to prevent sensitive information from reaching voters during the 2016 presidential campaign, including payments to silence women about sexual relationships with Trump.
🇩🇰 Danish Prime Minister Mette Frederiksen will visit President Joe Biden at the White House on June 5th to discuss support for Ukraine in the face of Russia's aggression and the upcoming NATO Summit in Vilnius in July. Last week, Biden approved training for Ukrainian fighter pilots and allowed allies, including Denmark, to train pilots and potentially send F-16 fighters to Ukraine. Denmark's Defense Minister has announced that preparations to train Ukrainian pilots will begin.
---
Sports
🎾 Swedish tennis player Mikael Ymer was disqualified from the ATP tournament in Lyon after smashing a chair during his round of 16 match against Frenchman Arthur Fils. Ymer lost his temper after losing his serve, and with three hits, he slammed his racket with full force against one side of the chair, leading to his disqualification for unsportsmanlike conduct.
🚑 IFK Göteborg's Sebastian Ohlsson is set to be out for around three months after suffering a foot injury during the team's Allsvenskan match against Hammarby. The top scorer will undergo rehabilitation and is expected to return to full fitness in time to play again for the team. Blåvitt currently stands in 13th place in the Allsvenskan.
🥊 The International Boxing Association (Iba) has suspended Sweden and three other nations due to their connections to the newly established organization World Boxing. New Zealand, Germany, and the Netherlands join Sweden in the suspension. The suspended nations must condemn attempts to establish alternative boxing organizations and have no further connections to be re-admitted to Iba.
---
Events
🎤 Swedish musician Jonas Lundqvist is embarking on a summer tour, with performances scheduled in various locations across the country, including at the popular Way Out West festival in Gothenburg. Lundqvist, who released his latest album "Den okända floden" last year, will kick off the tour on July 15 and wrap up on August 15 in Stockholm. He has been making music under his own name since 2012, and was previously a drummer for the Gothenburg band Bad Cash Quartet.
🎶 The Lumineers are coming to Sweden! The group will perform at the Annexet in Stockholm on June 12th. The band has partnered with REVERB to achieve environmental emission targets and drive social change throughout The Brightside World Tour. You can buy your tickets here .
---
Discover Sweden - Law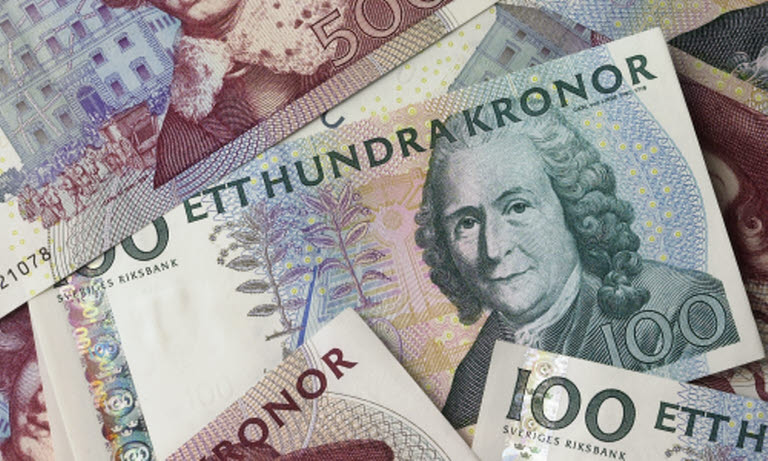 Do you know what Sweden's minimum wage is… Trick question!! It doesn't actually exist.
Sweden does not have a legally mandated minimum wage like many other countries. Instead, wages in Sweden are primarily determined through collective bargaining between employers and labor unions.
This system allows for flexibility and negotiation based on various factors such as industry, occupation, and experience. As a result, the minimum wage in Sweden is effectively determined through these negotiations rather than being set by law.
by Julia Powanda/Riedia