⚠️ Crossing the line
To: Riedia Readers
---
Good morning! Today is Thursday, March 9th. In today's Riedia Sweden Morning Digest, we're covering:
How Swedes fight for gender justice, the snowy weather across the nation, gangs in Stockholm that may have crossed a previously avoided line, and the must-know tips about repelling ticks in the upcoming tick season.
– Vivis Levet, Paul Chen, Carlos Lago, and Xuecong Liu
Women's Rights
Did you know that there are tens of thousands of girls and women in Sweden have been subjected to female genital mutilation (FGM), either before or after coming to the country?
It is not known exactly how many people in Sweden have been genitally mutilated. According to the National Board of Health and Welfare's figures, it could be around 38 000 people. The organization Existera estimates that there may be around 75 000 girls and women.
Existera is offering help
Fortunately, in Sweden, there is a non-profit organization in Sweden called Existera that offers gynecological examinations and assessments, as well as treatment for any symptoms experienced by women who have undergone FGM.
Since 2015, Existera has run a hotline, circles, and meeting places where women can learn more and talk about their troubles with others.
The organization's founder, Luul Jama, received This Year's Selma 2023 Award along with Cecilia Berger and Bita Eshraghi, both of whom work as assistant chief physicians at the Amel clinic at Södersjukhuset in Stockholm. These women provide care for women who have been through FGM.
In addition to women who have undergone FGM, Existera also provides health advice to pregnant women who want to know if they can give birth vaginally or not, as well as women who have problems urinating, severe menstrual pain, pain during intercourse, or psychological problems.
What is genital mutilation?
Female genital mutilation is often performed with a knife, a razor blade, or a piece of glass without anesthesia. People which are sexually mutilated normally have roots in Eritrea, Somalia, Gambia, Ethiopia, Sudan, and Egypt.
An unknown number of girls die every year as a result of the procedure. Genital mutilation occurs at different ages depending on local tradition, from infancy up to about 15 years of age.
This Year's Selma
This Year's Selma is a feminist prize awarded by the book publisher Romanus & Selling. The prize goes to a person or organization that has made an impression in the gender equality debate and influenced a change and improvement.
The prize is awarded on International Women's Day, and the prize sum is SEK 10 000.
by Linnea Bergman/TT | edited by Riedia
Gender Justice
According to a new report from Fair Action, Swedish fashion giants have ignored violence and sexual harassment against women in their factories abroad.
The organization, which looks at how fashion companies in Sweden work to prevent sexual violence and harassment in factories in countries such as India, Pakistan, and Bangladesh, has revealed that several companies in Sweden do not include gender-based violence and sexual harassment in their risk analysis of human rights, nor do anything to prevent it.
These companies include Gina Tricot, Åhléns, Cellbes, Indiska, and Nelly. The only exception was Kappahl.
The abusive practices mentioned in the report include unwanted touch, derogatory words, and executives who demand sexual services in exchange for higher wages, which are part of everyday women workers.
According to the UN, the previously mentioned companies are responsible for the working conditions of the people they trade with. Therefore, a bill requiring companies to have more control over the entire value chain is currently on the table of the EU and includes wording on human rights, among other things.
by Klas Widestrand/TT | edited by Riedia
House Price
Housing prices in Sweden have shown an upward trend in February, particularly in Stockholm city center, where apartment prices have increased for the second month in a row.
The average price of flats in the country increased by 1% in February , while the price of villas remained unchanged compared to the previous month.
Although there have been price increases in several regions, the overall fall in the housing market may be greater than can be seen in the statistics.
Unseen larger price fall on the way
Many assessors, including several large banks, predict a price drop of at least 20% since the peak in spring 2022, and according to Per-Arne Sandegren, Analyzing Director at Swedish Brokerage Statistics, the fall from the top is now around 15% and slightly larger for villas.
However, there is a hidden factor that may indicate that the actual decline in housing prices is greater than what is visible in the statistics. Many unsold properties that have been removed from real estate websites are not included in the statistics. The large number of properties that are not sold can contribute to a larger fall in the housing market than what is currently reported.
As the overall fall in the housing market, sellers have become more willing to accept that their homes are not worth as much anymore, which has made it easier to do business. There is also a firm need to move, as people get married, divorced, have children, and change jobs, which has given a recoil in the market.
by Johanna Ekström/TT | edited by Riedia
Weather
A heavy snowstorm hit the southern parts of Sweden this Tuesday, kicking off a nationwide snowfall.
On Wednesday, Sweden experienced sunny weather in the south, while snowfall moved towards the east. The northern regions of the country witnessed very cold temperatures, dropping to as low as minus 30 degrees Celsius.
SMHI issued warnings for heavy snowfall combined with windy weather in the Stockholm area, while it is calmer but very cold in northern Sweden.
The rest of the week…
The storm has since moved northeast towards the Baltic Sea.
The cold weather will continue all over the country on Thursday and Friday, with new snowfall expected in the southern parts, but not as strong as earlier this week.
by TT | edited by Riedia
What else is happening in Sweden?
🏴 Two recent violent acts in Stockholm suggest that gangs may have crossed a previously avoided line of attacking opposing families with deadly force. The first incident involved a man in his 50s being shot dead in his home in Tullinge, and the second was a fire that broke out in an apartment in Alby, killing two women. The police believe that both incidents are related to a gang conflict, and attacks on relatives are becoming more common in such conflicts. The police are expanding their circle of potential targets and trying to prevent imminent acts of violence, while also encouraging people to leave criminal life. As of February 28, there have been 57 shootings in Sweden in 2023, resulting in five deaths and eleven injuries.
💸 A recent survey commissioned by Handelsbanken for International Women's Day shows that women in Sweden are generally more worried than men about their economic future, with nearly half of the women (46%) expressing concerns about their financial situation in the coming year, compared to 28% of men. Lower wages mean that women are hit harder when food prices and interest rates rise, and inflation eats up purchasing power, says Martin Björgell, a pension expert at Handelsbanken. The gender wage gap and the disparity in pensions exacerbate the situation for women. Björgell suggests that increased economic equality could alleviate the problems for women, and advises couples to discuss and compensate each other, even with small amounts, to help alleviate financial strains.
🥣 The Left Party is calling on the Swedish government to take action against high food prices by implementing a price cap similar to the one in France. The party has urged Minister of Finance Elisabeth Svantesson to negotiate with major Swedish food chains and implement a price cap on food products. If negotiations fail, the party has proposed that legislation be introduced to control prices and create a price freeze.
What is happening in the world?
🇺🇸 The US has abolished the requirement for a negative Covid test for travelers from China reporting persons with a view to the matter. The requirement for negative testing was introduced by the US and several other countries, including Sweden, in January this year.
🇺🇦 Ukraine is appealing for a million artillery grenades from the EU. However, according to Minister of Defense Oleksii Reznikov, the EU proposals are not enough . During Wednesday's informal meeting of EU Defense Ministers in Arlanda City in the north of Stockholm, the Ukrainian Minister of Defense stated that one billion euros from the EU's EPF fund will not satisfy Ukraine's current ammunition needs.
🇱🇰 Sri Lanka has been struggling with the worst financial crisis since its independence in 1948. The lack of food, fuel, and medicine has triggered widespread protests, and has led the country to the verge of bankruptcy. Nevertheless, China appears to come to the rescue by promising debt write-downs and support from the International Monetary Fund (IMF) of USD 2.9 billion, corresponding to over SEK 30 billion.
Meanwhile, in Stockholm
🌨️ The snowstorm has hit the Stockholm area hard this time. Up to 50 centimeters of snow have fallen, schools have prepared for staff unable to get around, and about a hundred bus lines have been canceled. SMHI remains with an orange warning over northeastern Götaland and easternmost Svealand, which includes the Roslagen coast and the Stockholm area. Heavy snowfall combined with windy weather is still expected, which can lead to power cuts, limited accessibility on the roads, and disturbances in bus, train, and air traffic transportation.
❤️‍🩹 Three Swedish regions - Stockholm, Östergötland, and Västra Götaland - are permitted to provide treatment for gender dysphoria and perform sex-confirming surgery. The decision was made because no single applicant had the capacity to provide all necessary care. National highly specialized care will begin on January 1, 2024.
🎥 The Tempo Documentary Festival is open in Stockholm until the 12th of March. It presents creative documentaries from all over the world. It hosts seven competitions, including one of Europe's largest documentary prizes, and established a unique forum for various documentary mediums. The festival also arranges events like seminars, debates, photo exhibitions, screenings, and workshops for young people, and is run by a non-profit organization.
Tech
♻️ Researchers at Linnaeus University have discovered that a solution of urine and vinegar can extract cobalt from lithium-ion batteries for recycling. Cobalt is a limited resource, and recycling it is important as society's need for it increases. The new solvent, which contains a derivative of urea found in urine, can release cobalt from batteries, making recycling more energy-efficient and less environmentally hazardous.
🐝 The increasingly warm climate is making it harder for some species of bumblebees to cope and survive, especially those that wake up later in the season. The decline of these species could lead to a lack of flowers in the middle of summer, which can have a significant impact on the ecosystem.
🪸 Researchers are working to save Sweden's last coral reefs by raising larvae of eye coral to study the conditions under which they thrive. With almost no coral left in Swedish waters, the plan is to manufacture artificial reefs and place them in the sea, so that the larvae have something to attach to. The project is unique and aims to re-establish coral reefs in Swedish waters and save them in Kosterhavet.
Practical Tips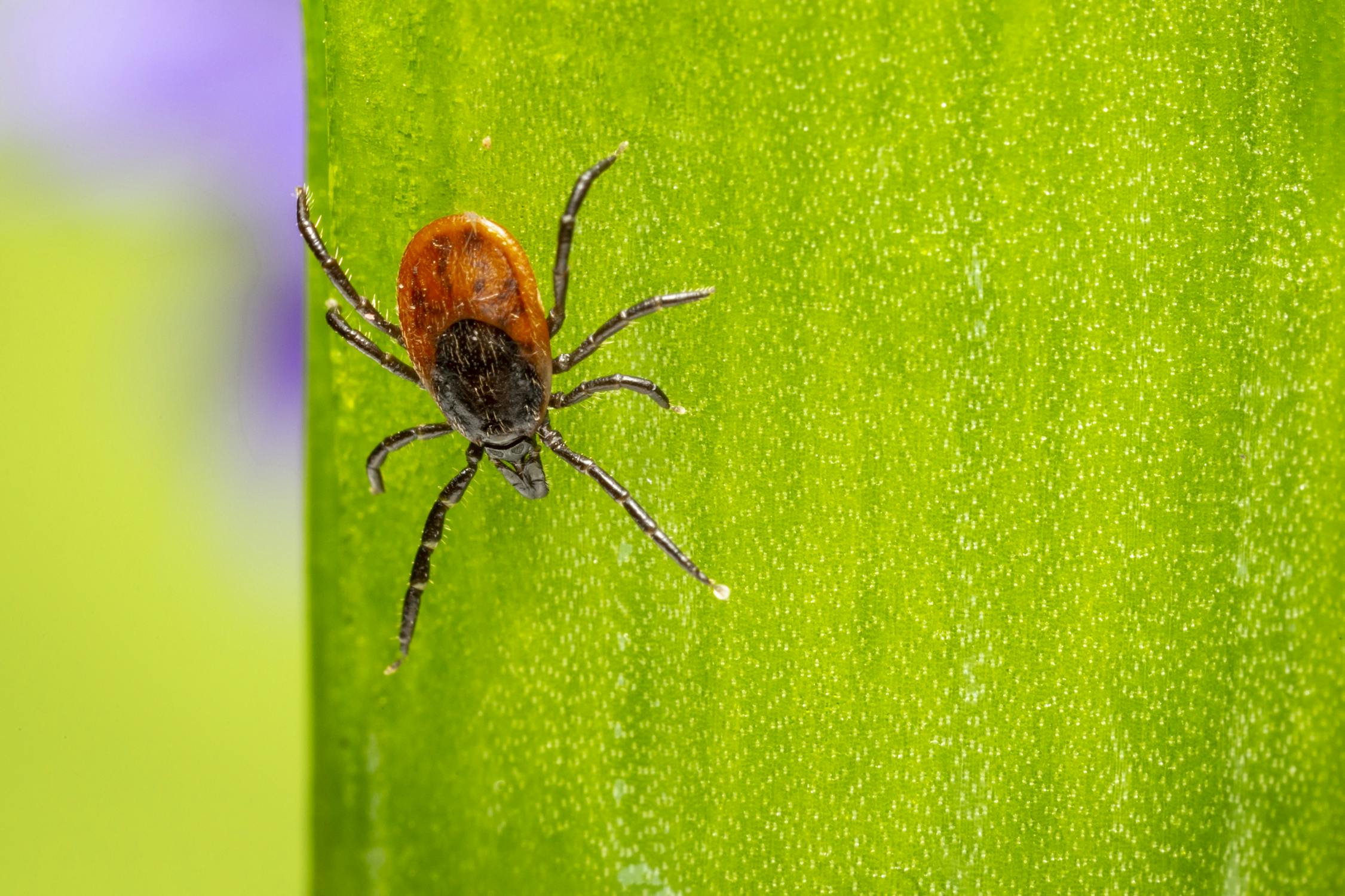 Spring is coming, and ticks are waking up from their slumber.
As the weather gets warmer, these tiny arachnids can be found in parks, gardens, forests, and near lakes.
Why should you pay attention to ticks?
Ticks can transmit diseases to humans through their bites. Lyme disease and tick-borne encephalitis (TBE) are common tick-borne diseases in Sweden, with TBE being most prevalent in areas around Lake Vättern, Lake Vänern, and the Baltic Sea.
Although Lyme disease can heal on its own, there is no known cure for TBE. Therefore, it's crucial to take preventive measures when spending time in areas where ticks are present.
When do ticks become active?
Ticks are most active during the spring and summer months and can be found in wooded areas and grassy fields.
They usually start foraging in April, but they need an average daily temperature of about 5 degrees to be active.
How to protect yourself?
Tick spray and TBE vaccines are necessary for preventing tick-carried diseases.
Tick spray: Spray it on your exposed skin when you go outdoors. You can find several tick-repellent products at a pharmacy. While tick spray can repel ticks, it doesn't offer permanent protection.
TBE vaccines: The Public Health Agency of Sweden recommends vaccination against TBE for those who spend time outdoors in risk areas for TBE. You can find vaccination clinics in Sweden here .
Remember to seek medical help if you experience symptoms such as fever, rash, or body aches after a tick bite.
by Paul Chen/Riedia
Made with 💛 in Stockholm
Enjoyed this news round up? Think of a friend that would like to learn more about Sweden too. Please share the love with them.
Sweden news morning digest
Get 5-min daily email of news roundup in Swedish, English, Chinese, or Spanish. For free.