📚 Boosting literacy
To: Riedia Readers
---
Good morning! Today is Wednesday. In today's edition of the Riedia Sweden Weekly newsletter, we're covering:
Boosting literacy in Sweden, Northvolt CEO acquitted, an alarming number of E-scooter injuries, and skincare for dogs?
—Julia Powanda
---
TOP STORIES
To combat declining reading skills among Swedish students, an allocation of SEK 216 million is planned for 2025, followed by an annual SEK 433 million investment in school libraries, as announced by Ministers Edholm and Pehrson during a press conference.
The goal is to ensure that every student has access to a staffed school library. Additionally, preschools and schools will be able to acquire more books, and reading lists for both Swedish and international fiction will be created to assist in their book purchases. For this initiative, SEK 180 million is proposed for 2024, followed by an annual half-billion kronor investment. The development of reading lists will receive two million kronor in funding for 2024 and 2025, and then one million kronor annually.
You can read about the government's budget proposal here.
Read more:
DN: Minister of Education and Minister of Labor and Integration hold press conference
---
The CEO of the prominent battery company Northvolt, who faced charges of violating the Immigration Act, has been acquitted by the district court, reports P4 Västerbotten .
The charges were initiated following a 2020 raid on Northvolt's factory construction site in Skellefteå, which involved the police and several other authorities. During this operation, 12 out of the 49 individuals screened at the site were deported due to either their insufficient right to stay in Sweden or their lack of the necessary work permits.
Recently, law enforcement has recognized the growing green industrial sector in the north as an attraction for criminal activities. "At least 50 billion, if not more, is at risk of falling into the hands of organized crime as investments worth billions are made in the industries," said National Police Commissioner Anders Thornberg to SvD .
Read more:
---
During their appearance on the Swedish TV show Dragons' Den, Milou Krüger, Elsa Medin, and their dog Blue had their sights set on a specific dragon, super broker Fredrik Eklund, as they presented their innovative solution to a billion-dollar market. Together, they founded Lomi Pet Care, a brand committed to creating natural, sustainable, and eco-friendly pet products, including poop bags, wet wipes, and ointments, aimed at promoting pet health.
The inspiration for their venture came from Milou Krüger's own experience adopting a French bulldog with skin issues in Shanghai.
Operating from China has its advantages, including rapid access to a vast market of 100 million dogs. However, the entrepreneurs have encountered challenges in getting their business off the ground due to stringent lockdown measures in their location.
Expecting to sell for millions
Milou Krüger and Elsa Medin were in the early stages of a European and Swedish launch when they appeared on Dragons' Den. In the TV program , they asked for one million SEK for 10 percent of the company. The investment would be used to scale up.
Fredrik Eklund - the dragon the entrepreneurs they wanted to impress - said that he almost prefers dogs to humans, but wanted to know more about the company's finances. The company sold 600,000 SEK in the first year, but they aimed much higher this year. They anticipate a boost in sales, projecting an increase to 5.5 million SEK, primarily fueled by the introduction of a Chinese e-commerce platform.
Negotiating for half a percent
In a statement after the show, Fredrik Eklund elaborated on what he saw in the pet care company: "I see incredible potential for Lomi Pet Care in the American market. With my extensive network and expertise in the real estate industry, I can be an invaluable asset in launching the brand there. There are no limits to how big this can become, and I am incredibly excited to be part of this journey," adding that, "the American market is enormous. People, as you know, spend more money on dogs than their children."
Read more:
Breakit: Lomi Pet Care creates skincare for dogs - how they convinced Fredrik Eklund on Dragons' Den - Breakit
---
Economy
High salaries in fintech-Sweden : Employees at Juni Technology, the top company on Breakit's fintech list, earned an average of over 110,000 SEK per month in 2022. The high salaries in the Swedish fintech sector are attributed to a combination of factors such as the traditionally high salaries in finance, the high technological content of the industry, and the pursuit of top talent.

Foreign investors triple investments in Swedish companies, reaching 512 billion kronor in 2022, which is substantially higher than the 20-year average of 126 billion kronor. The weak krona and Sweden's expertise in digitalization and the green transition are attracting investors. Swedish direct investments abroad also increased to 646 billion kronor in 2022.
---
Tech
Elon Musk: Can start charging everyone using X : Elon Musk said the social media platform X (formerly Twitter) may start charging users a small monthly payment to tackle the issue of fake users or bots. The Tesla CEO did not specify the amount but emphasized that it would be a small sum of money.

Tiktok receives GDPR fine - over 4 billion SEK : Chinese-owned Tiktok is fined €345 million (over 4.1 billion SEK) by Irish authorities for insufficient transparency in handling children's data, violating GDPR regulations. The fine applies to Tiktok's operations in 2020, but the app has since implemented measures to ensure accounts of users under 16 years old are automatically made private.

Breakit's AI Articles : Breakit, in collaboration with data company Eivora, is launching a project to publish fully automated articles based on public events and documents. The initiative will initially focus on new share issues in unlisted companies and board changes in tech companies, with plans to expand to financial statement articles in the future. The AI-produced articles will provide more content and capture events that the editorial team may not have time for.
---
Sports
Sollentuna FK back on the winning track : Sollentuna FK rebounds after a loss and defeats IF Sylvia 1-0, thanks to substitute Pascal Simba's decisive goal. The team remains in third place, keeping up with the top contenders in the league.

Vasalund IF secures third consecutive victory : Vasalund IF continues their winning streak, defeating Örebro Syrianska IF with a score of 2-0 thanks to goals from Emil Bellander and Elias Jemal. They remain in the title race, only five points behind the promotion playoff spot.
---
What else is happening in Sweden?
Uppsala violence sparks arrests : Recent acts of violence in Uppsala have prompted a press conference where the police revealed that a pipe bomb was found with a minor who was arrested for refusing to stop on an electric scooter. The police have made several detentions in connection with the ongoing serious situation in the town, with the majority of those detained being minors. Investigations are underway for murder, attempted murder, and preparation for murder.

Thousands of Fractures with Electric Scooters : According to a survey conducted by Akademiska sjukhuset, nearly 2,000 fractures from electric scooter accidents have strained emergency care over a three-and-a-half-year period. One-third of these fractures required surgery, contributing to an already burdened healthcare system.

No stop in the metro after all : The Stockholm city and SL have reached an agreement to continue metro traffic without interruption, canceling the scheduled stop during the upcoming weekend. However, there may still be some traffic disruptions, such as canceled departures and shortened trips.
---
World through the Swedish lens
Putin confiscates printing houses : The Russian Ministry of Justice has labeled Dmitry Muratov, the editor-in-chief of Novaya Gazeta, as a foreign agent and subsequently confiscated his printing houses. Amedia had transferred these four printing houses to Muratov following Russia's invasion of Ukraine.

Iran: Large demonstrations expected one year after the death of Mahsa Amini : Demonstrations in Iran are expected on the one-year anniversary of Mahsa Amini's death, who was arrested for allegedly wearing her hijab incorrectly and died in custody. Despite government crackdowns and surveillance, sporadic protests continue in various cities, uniting different ethnic groups in criticism of the regime. The protests have led to a new sense of solidarity among Iranians, transcending religious and ethnic differences.
---
---
Discover Sweden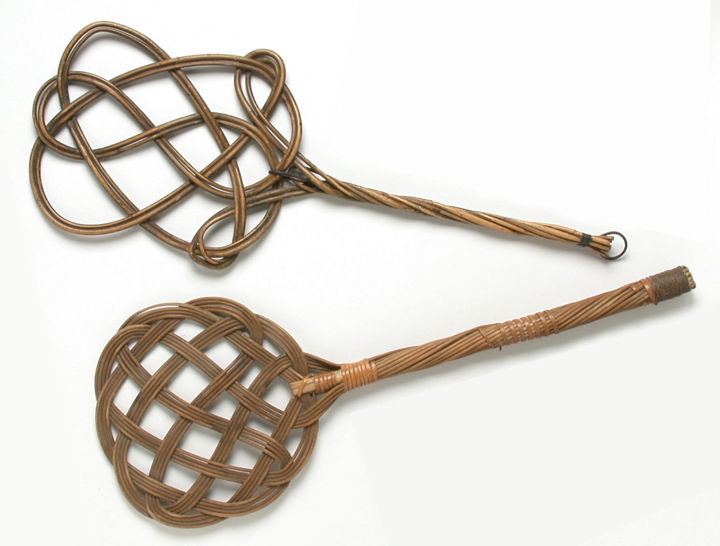 Ever seen a metal structure in someone's garden and wondered what it was? Maybe you thought it was some sort of old-fashioned playground or a place to line dry clothes. Well they actually used to serve a pretty important purpose… beating rugs.
Nowadays most people prefer to vacuum their rugs or shake them out over the balcony, but there was a time when people would take their rugs down to the courtyard and hit them with a fly swatter-like contraption. Now rug beaters are becoming increasingly scarce.
There are no official statistics available regarding the prevalence of rug beaters in the city. However, an informal survey conducted among some of Stockholm's major property owners appears to confirm the decline, "many simply don't know what it is and how they work. If they even still exist," writes Marie Malmros, communications officer at Stockholmhem.
Changing consumer behavior
It might not just be that vacuums are better cleaners though. Changing shopping and spending habits mean that consumers are more inclined to buy cheaper rugs and throw them away more often. Jonny Özboyaci, who runs the Orienttvätt laundry in Vinsta, says that similar to the case with shoes, in the past, people used to send them for polishing and repairs. Nowadays, the trend is leaning towards purchasing new ones, and the same pattern can be observed when it comes to rugs.
by Julia Powanda/Riedia