🇪🇺 Is Sweden prepared?
To: Riedia Readers
---
Good (snowy) morning! Today is Monday, November 21st. In today's Riedia Sweden Morning Digest, we are covering:
Sweden's new defense minister's concern about Swedish civil society and military defense, Hédi Fried's incredible legacy, and new explosions at the Zaporizhzhia nuclear power plant.
– Julia Powanda, Viviana Levet, Xuecong Liu
Swedish Defense
Sweden's new Minister for Defense believes that there are important lessons to be learned from Russia's war in Ukraine, both the ability to carry out remote combat, and the resilience of civil society.
Civil Society
The new Minister of Defense Pål Jonson (M) says that Sweden has much to learn from Ukraine. And that being prepared for a more "brutal" type of warfare is now necessary because—as Jonson notes—Russia has no respect for international law and is willing to take great political and military risks to achieve its objectives.
Ukraine's military response is not the only thing Sweden can learn from, Ukraine's civil society is also very impressive, "I think Ukrainian civil society is inspiring, that it still works, there are important lessons for us when it comes to the civilians."
When questioned about how Sweden compares to Ukraine currently, Jonson conceded that Sweden's civil society needs some improvement, "I think it's important that we strengthen civil defense. Unfortunately, military and civil defense has developed out of step."
The new defense minister also highlighted other aspects of defense Sweden needs to invest more in, such as drones and satellite imaging.
Hédi Fried's Death
"Words are not enough." "You are missed." "Now it is our responsibility to carry on your legacy." Reactions to author and holocaust survivor Hédi Fried's death are pouring in on social media.
An incredible legacy
Messages of grief, inspiration, and admiration poured in for the Swedish-Romanian author who passed away on Sunday. Hédi Fried was a holocaust survivor who was deported to Auschwitz with her family. She and her sister survived the concentration camps and came to Sweden in 1945 with the Red Cross buses.
Fried was deeply involved in democracy issues and in spreading knowledge about racism and anti-semitism. In addition to her work as a psychologist, Fried also devoted her time to traveling to Swedish schools and educating children about her life experiences.
Prime Minister Ulf Kristersson (M) wrote that he is, "deeply grateful" for her and other Holocaust survivors' work, and that "they have done a great deal not only to spread knowledge and counter myths, but also to protect human dignity and strengthen the resilience of democracy."
Hédi Fried was 98 years old.
European Union
From the beginning of the year, Sweden will hold the EU Presidency for six months. But analysts in a new opinion piece are criticizing Sweden for political inaction within the EU.
Opinion
In an opinion piece, analysts Marcus Wallenberg, Anders Lindberg, and Tuula Teeri, outline why Sweden needs to be proactive in its role as EU president, and why this is important in order to avoid falling behind in EU policy.
The authors believe that a stronger Swedish presence in the EU is necessary for Sweden and Swedish companies to stand up to international competition. The article also outlines why they feel the government should push ahead with a new competition strategy and prioritize trade negotiations with the US and China. They also stress that the EU should increase energy security and tackle protectionism.
Russian Invasion of Ukraine
New explosions are taking place near the Zaporizhzhia nuclear power plant. Ukraine and Russia are blaming each other for the blasts.
"Playing with fire"
Zaporizhzhia nuclear power plant is once again under fire, says the UN Atomic Energy Agency IAEA. Experts on-site report that the explosions appear to have been caused by fire; no critical infrastructure or equipment is reported to have been damaged.
IAEA Director Rafael Grossi says that those responsible are "playing with fire" and demand that the shooting "cease immediately". Ukraine's energy company Energoatom accuses Russia of being responsible for the shootings.
What else is happening in Sweden?
🫁 Drugs for cystic fibrosis will be subsidized in Sweden. A special agreement has been made to ensure that individuals no longer have to pay for the medicines completely on their own.
🌱 COP27 concludes with an agreement, but Sweden is disappointed . Mattias Frumerie, head of the Swedish Ministry of Environment delegation, says that they would have liked to see stronger wording on emission reductions.
🔌 Electricity prices are expected to soar in Sweden. For price areas 1 and 2 – the northern part of the country – it is the highest price levels in at least one year.
What else is happening in the world?
🐦 Elon Musk lifts Trump's Twitter ban . The decision was made after a small margin of Twitter users voted in favor of allowing the former president back on the site. However, Trump says he will not be returning to Twitter.
🇰🇵 North Korean leader Kim Jong-un appeared with his daughter for the first time. The two were photographed at a ballistic missile test on Friday.
🇨🇳 A new Covid death has been reported in China for the first time in six months. The latest covid victim is an 87-year-old man from Beijing. Over 92 percent of Chinese people have received at least one Covid vaccine dose, but the proportion of vaccinated elderly people remains lower.
Meanwhile, in Stockholm
🧑‍🚒 A fire broke out in an apartment building in Gärdet on Sunday. The building was evacuated, and one person was taken to the hospital by ambulance.
❄️ Snow continues to fall in Stockholm, difficult weather conditions are expected to continue into Monday night. SMHI recommends Stockholmers work from home Monday. There may be more weather warnings.
🚿 Large parts of Botkyrka municipality south of Stockholm were—due to a blackout— without water on Sunday. Waterworks have since returned. The cause of the blackout is not entirely clear, but officials suspect it was caused by the heavy snow.
FIFA World Cup
⚽ History's first winter World Cup kicked off yesterday in Qatar, despite all the criticism and protests. From today on, you can find the latest match results and news about the FIFA World Cup in this special daily column.
Latest Results
🇶🇦 Qatar 0 - 2 Ecuador 🇪🇨
Host country Qatar had a tough start to the World Cup. Ecuador's Valencia scored two goals, three including the offside goal. When the second half began, many chairs were left empty by fans leaving half-time.
Latest News
📸 Reporters without Borders appeal to FIFA and Qatar to not restrict freedom of the press and speech during the World Cup.
What to expect today
🏴󠁧󠁢󠁥󠁮󠁧󠁿 England - Iran 🇮🇷 at 2 p.m.
England is playing against disputed Iran. The British fans will hear "God save the King" in their anthem for the first time, while bearing up with the alcohol ban in the arena.
🇸🇳 Senegal - Netherlands 🇳🇱 at 5 p.m.
Senegal misses its star player Sadio Mané. Netherland coach Louis van Gaal criticizes the World Cup being held in Qatar and supports fans who boycott the World Cup.
🇺🇸 USA - Wales 🏴󠁧󠁢󠁷󠁬󠁳󠁿 at 8 p.m.
Wales is back after 64 years, playing against the USA with what The Athletic magazine called their golden generation.
Fun fact of the day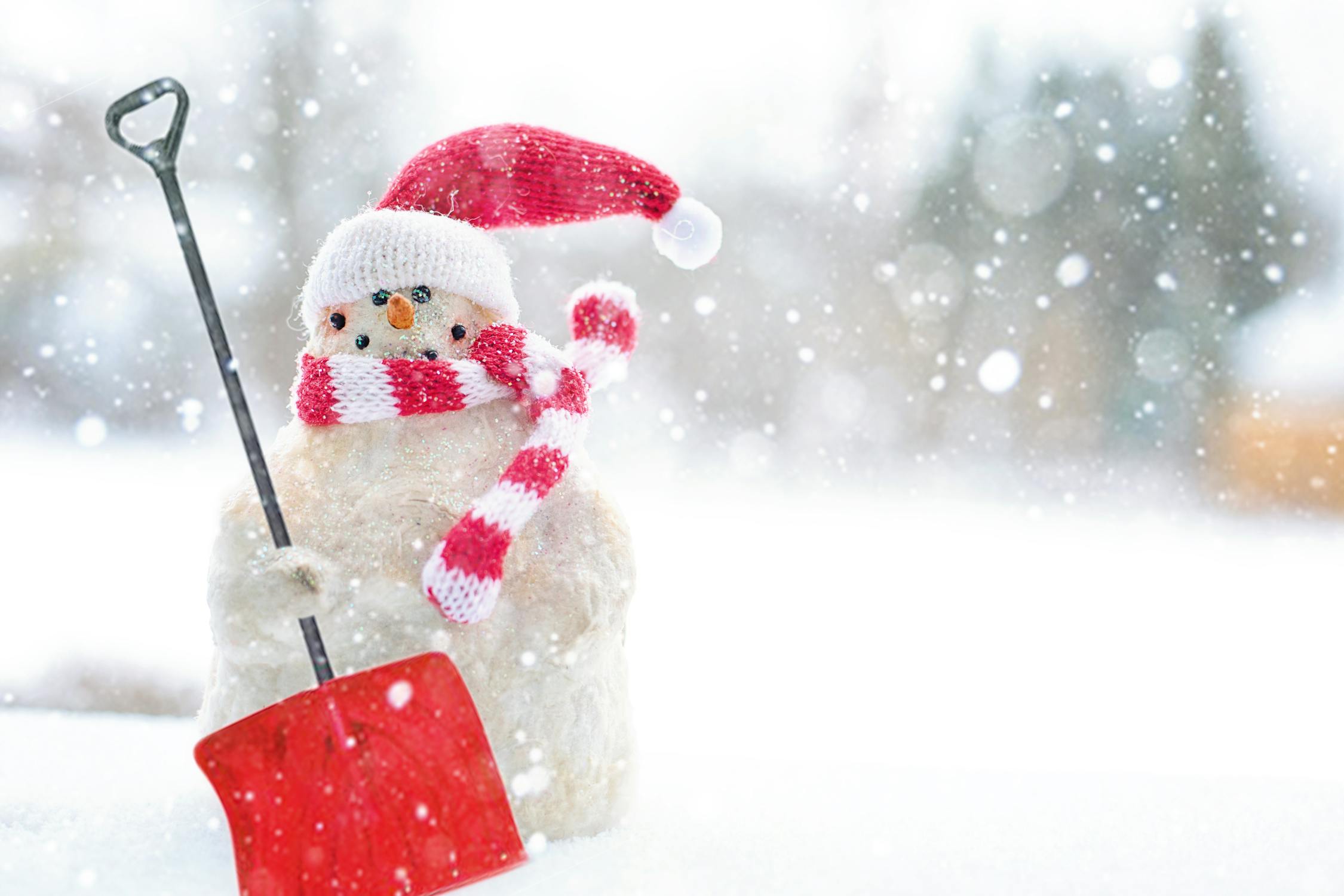 327 cm ! Did you know that that is the greatest snow depth ever recorded in Sweden? It was in Kopparåsen in Lappland, in February 1926. It's a 15 minutes drive away from the small village, Abisko.
The second largest snow depth in Sweden, 278 cm in Leipikvattnet in Jämtland, was also recorded in the month of February in 1989.
Made with 💛 in Stockholm
Enjoyed this news round up? Think of a friend that would like to learn more about Sweden too. Please share the love with them.
Get to know Sweden in 5 minutes - for free
Get daily email of news roundup in Swedish, English, Chinese, or Spanish.