Fun fact of the day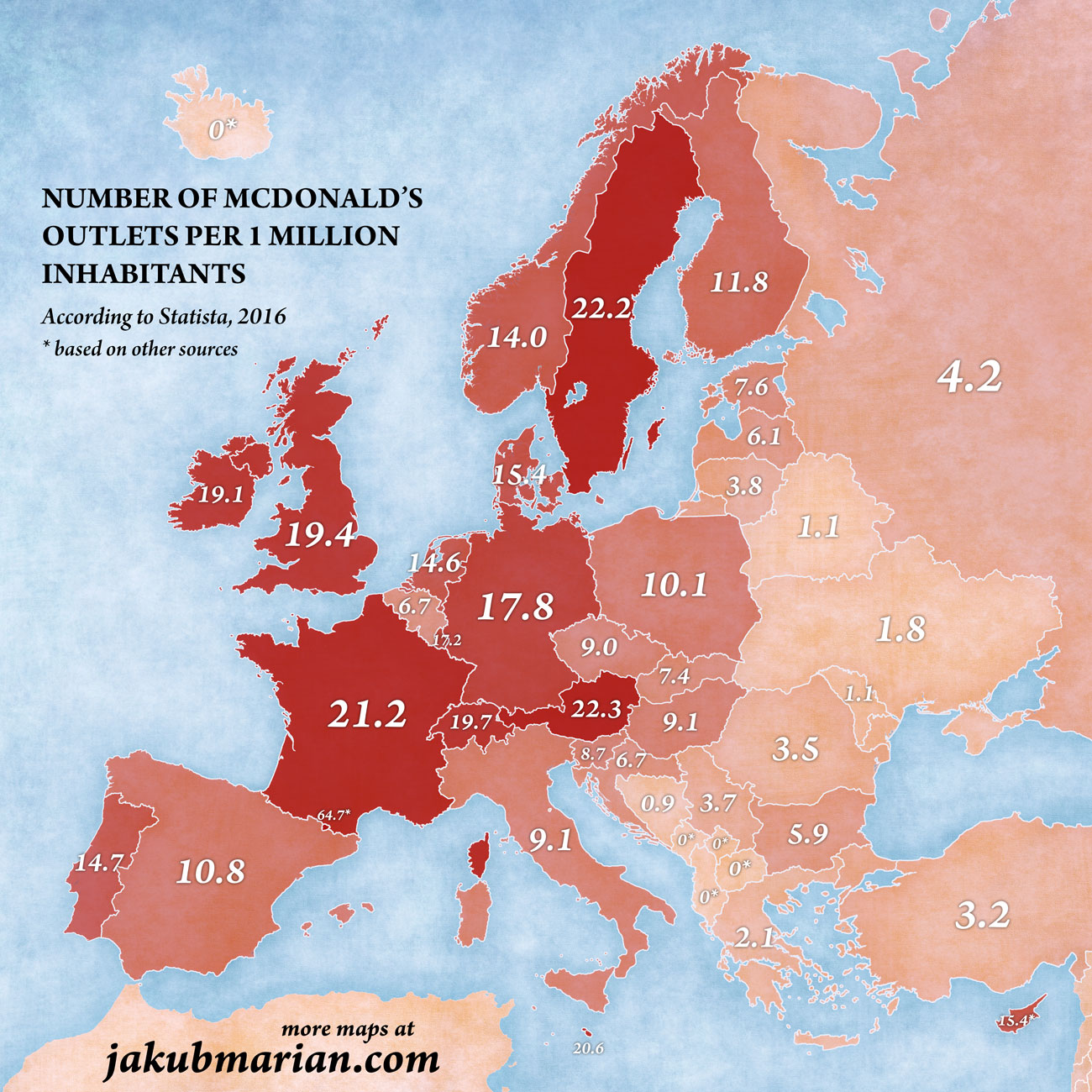 You might have heard at a dinner party that Sweden has the highest number of McDonald's per capita in Europe. It sounds surprising, considering how slim Swedes typically are. But is it true?
It once was, but not anymore. According to the map above based on Statista statistics from 2016, Sweden had 22.3 McDonald's per 1 million people, beating the rest of the EU.
However, the number of McDonald's in Sweden has been decreasing steadily since 2016, according to Statista statistics. Meanwhile, it has increased in most other European countries. There are only 18.6 McDonald's per million people in Sweden in 2021, while France is topping the leaderboard with 22.5.
So now you know what to tell your friends next time you hear the "fun fact" again. It might not make you popular, but you will all be right. 😉
Sweden news morning digest
Get 5-min daily email of news roundup in Swedish, English, Chinese, or Spanish. For free.