🪖 "War is not free"
To: Riedia Readers
---
Good morning! Today is Tuesday, November 15th. In today's Riedia Sweden Morning Digest, we are covering:
Sweden's agreement to provide Ukraine with financial support, Foreign Minister Billström's response to the Sunday attack in Turkey, and the ecological downsides to warmer weather.
– Julia Powanda, Viviana Levet, Xuecong Liu
International Affairs
The European Commission has proposed that the EU should provide Ukraine with 18 billion euros (around 200 billion kronor) in 2023 to ensure that the country can continue to function after Russia's invasion.
The Swedish government agrees to the EU's proposed support even if it is through borrowed money in the EU because according to Foreign Minister Tobias Billström, from the Moderates, "war is not free".
"We must offer Ukraine long-term and predictable macro-financial support", says Billström on his way to the EU Foreign Ministers' meeting in Brussels.
Ukraine's role
The EU will raise the money by borrowing - something that Swedish governments are usually skeptical about, but which the Minister for Foreign Affairs is relatively favorable to. The financial support is aimed to be provided in long-term loans, for it to be repaid in 35 years, starting only in 2033.
The question of the EU's new financial assistance to Ukraine will not be decided in Brussels today, but by the finance ministers in December. Sweden believes that Ukraine must be allowed to play a decisive role in the debate.
Climate Change
This November has been unusually warm . Experts warn that continued warm weather will threaten ecosystems and biodiversity in Sweden.
🍠 A blessing in disguise?
While the warm November weather may feel like a treat, plant ecologist Urban Emanuelsson warns that, in the long term, continued warm weather could change the agricultural landscape in southern Sweden irreversibly. Many species are unable to adapt to the rapid changes and will ultimately die off because of climate warming.
One place where this change can be seen is in beach meadows, parts of the beach where grasses and herbs grow. The meadows can't survive being underwater in plus degrees. Meadows are an important pasture for cows, without them some species may not survive.
A warmer climate may have some benefits. There is the possibility that a longer warm period could allow for the cultivation of central European plants. Urban Emanuelsson says, "There's even talk that we might be able to grow sweet potatoes."
Swedish Environment
Many believe that Swedes' emissions are just a drop in the ocean compared to big climate polluters like China. But behind the self-image of nature-loving Swedes, there is a society that bears no major blame for the climate crisis, and is actually doing less and less to reduce climate emissions.
The government's new budget and other measures are leading to increased emissions in Sweden, consequently making climate targets unreachable. These proposals carry an assumption that Sweden is not the problem, and that others are responsible for reducing emissions.
Swedish consumption causes about eight tons of greenhouse gas emissions per year per person. So, according to experts, believing that Sweden's emissions are insignificant is only convenient for those who want to retain their privileges.
Leadership is a responsibility
Rich countries such as Sweden, which historically contributed most to earth's warming and have better conditions to reduce their emissions, are committed to taking the lead.
Sweden has long been a forerunner in the climate area from which other countries have drawn inspiration. However, the possibility of influencing others in the right direction is meaningless if efforts are not made at home.
According to the WWF, if all people on earth lived like the Swedes do, it would take four globes for the resources to be sufficient.
Turkey
At least 6 people were killed in the explosion in Istanbul on Sunday afternoon, two of them children. Police in Ankara have arrested a woman who is accused of deploying the bomb.
International response
Turkey has accused the Kurdish PKK of involvement, and claims that the woman they arrested admitted to acting on PKK orders, but no group has formally claimed responsibility for the attack. In fact, the PKK denied their involvement and stated that they would not deliberately target civilians.
The PKK is classified as a terrorist organization by Turkey, the EU, and the US, and has been in the news a lot lately as it is a key issue in Sweden's ascension to NATO .
On Monday, Swedish Foreign Minister Tobias Billström (M) condemned the attack, "as always, we stand shoulder to shoulder with the populations of countries that are victims of this type of terrorist act… and in this case we also have a memorandum signed by Sweden, Finland and Turkey which also says that we will cooperate in such matters."
What else is happening in Sweden?
🦔 Hedgehogs risk starving to death if temperatures do not fall. The mild weather in especially southern Sweden means that the animals stay awake instead of hibernating, and they are unable to find food.
🏥 Many of the 500,000 people who have diabetes in Sweden do not receive the care they need, according to a new report . One in four thinks that the care has deteriorated since 2019.
🍌 More and more are open to expiring food , misprinted packaging, and bruised fruit to reduce food waste and save money.
What else is happening in the world?
🇺🇲 Is Trump going to run? Former President Donald Trump is expected to make an announcement Wednesday about if he will run in the next US presidential election.
🇮🇩 Russia's Foreign Minister Sergei Lavrov has been to the hospital twice after his arrival at the G20 meeting in Bali, according to an Indonesian official. Lavrov is representing Russia in the meeting, after President Putin announced that he would not participate physically.
🌏 According to the UN, today we will be eight billion people on earth . The strongest growth seen has been in India, which will soon overtake China's population. The problem is that the infrastructure in the country's megacities is at risk of collapse.
Meanwhile, in Stockholm
🍷 City dwellers drink more alcohol . A new study finds that people in big cities in Sweden drink significantly more alcohol than those in smaller towns.
🌸 Solna will set up its first summer pedestrian street . This summer, there were around 40 streets closed to cars and instead used for strolling, greenery, and outdoor dining - a steady increase since the start of 2013.
🚗 Sveavägen will be car-free on weekends. It is proposed by the red-green city government for next year, after residents complained about it many times.
Tech & Science
💊 Roche 's proposed Alzheimer's drug failed to yield promising results in long-awaited trials.
🐙 For the first time, octopuses were caught on camera throwing things at each other. Scientists suggest the action is deliberate and probably social, although octopuses have been known for their solitary nature.
⛰️ The first family of Neanderthals has been discovered by scientists. A total of 13 individuals were uncovered in the Altai Mountains of southern Siberia.
Fun fact of the day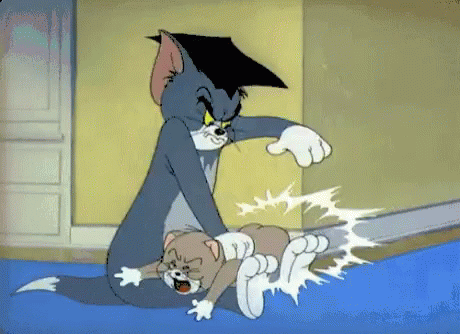 In general, children in Sweden are well protected and have many rights. One, in particular, is that it is illegal to use physical or humiliating punishments to discipline children. In fact, Sweden was the first in the world to pass such a law.
In 1979 Sweden passed a law making it illegal to hit children , both at home and at school. Sweden's neighbors Finland and Norway followed, passing similar laws in 1983 and 1987 respectively. Today nearly 60 countries have followed Sweden's lead and outlawed hitting children.
Made with 💛 in Stockholm
Enjoyed this news round up? Think of a friend that would like to learn more about Sweden too. Please share the love with them.
Get to know Sweden in 5 minutes - for free
Get daily email of news roundup in Swedish, English, Chinese, or Spanish.