Western countries are calling for an end to Iran's bloody crackdown on peaceful demonstrators, but UN's human rights director Volker Türk is not even getting a response to his request to visit the country.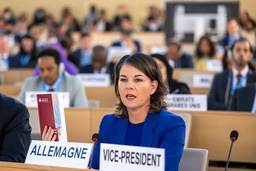 On Thursday, the UN Human Rights Council launched an extraordinary meeting to discuss the crisis in Iran, shaken for two months by the regime's violent response to protests following the death of the young woman Mahsa Zhina Amini in the custody of the moral police.
The meeting took place on the initiative of Germany and Iceland, but with the support of some 50 countries. The new UN Commissioner Volker Türk called for an end to the violence, but did not sound optimistic.
"I offered to go to Iran, I also offered a larger presence there – we don't have an office there – but have not yet received an answer."
The German Foreign Minister, Annalena Baerbock, also reproaches the Iranian regime for its silence.
"The only reaction we've had is more violence, more death."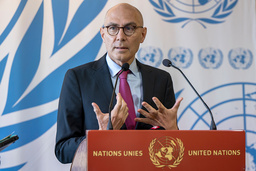 Volker Türk is the new Human Rights Commissioner.
The Human Rights Council has long had a "special rapporteur" for Iran, which is, however, opposed by the rulers. Now the proposal is to establish a new fact-gathering body to investigate all violations committed since the death of Amini in mid-September.
The question is how much chance such a body would have when the Tehran regime is so reluctant, and the Iranian representative does not mince the words of Thursday's meeting.
"The Islamic Republic of Iran strongly regrets that the Human Rights Council is once again being used by arrogant states to hostilely distance itself from an independent UN member who remains committed to human rights", says Khadijeh Karimi, a high-ranking member of the Tehran Department of Women's and Family Affairs.