The number of covid cases reported in China is higher than it has ever been in the past during the corona pandemic.
Millions of people have once again been ordered to stay at home.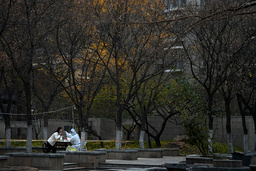 The Chinese authorities say that more than 31,000 new cases were confirmed during the day Wednesday. More than 27,500 of the infected are reported to have no symptoms.
The number is relatively low in terms of China's population of some 1.4 billion people, but high in terms of the country's party government for almost three years has sought to curb all the spread of infection with draconian shutdowns, mass testing and travel restrictions.
Regulated cities
The reported rates of infection have risen in the last few weeks.
In this context, new rules and restrictions have been introduced for many millions of inhabitants in giant cities such as Beijing, Shanghai, Kanton (Guangzhou) and Chongqing.
In the capital city of Beijing, people are not allowed to stay in public places such as shopping centers, hotels and government buildings unless they are able to show negative results from PCR tests less than 48 hours old.
A hospital has opened in a fair hall. School activities are conducted remotely. And around a larger residential area there have been erected two meters high fences, indicating that the restrictions are likely to remain for some time to come.
In Canton, thousands of temporary care places have been established.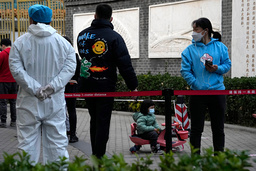 Strict restrictions are still in place in China.
Whole factory town isolated
In Zhengzhou, a city with about ten million inhabitants, all residents are forced to stay home for five days, except when they are shopping for food or doing care matters. The city authorities have declared "war" against the virus with the declared aim of eradicating it. Mass testing will be carried out daily.
In the same city, major factory protests took place on Tuesday and Wednesday, which is rare in the hard - controlled country.
200,000 employees in Foxconn's factory have for some time been forced both to work and live in the huge factory plant, when the discovery of a few covid cases earlier this autumn led to the entire area being isolated.
In the battles, hundreds of employees appeared to be clinching with security guards in protective suits.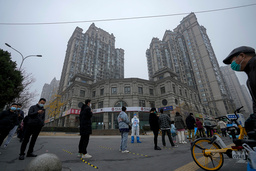 Beijingers in masks lines to be tested on Thursday.
Backs from Trials
Earlier in November, China's central government signaled a step back from the zero tolerance that has been the guiding principle in recent years, when, among other things, quarantine rules to enter the country were eased.
In Shijiazhuang just south of Beijing, more rules were eased than in most other places, in what came to be seen as a test of a new covid policy. But the rules were tightened again earlier this week.
85 percent of Chinese residents over 60 years had received two doses of covid vaccine by mid-August, the authorities stated then. These people have received domestic vaccine variants and not more effective mRNA vaccines, as they have not yet been approved.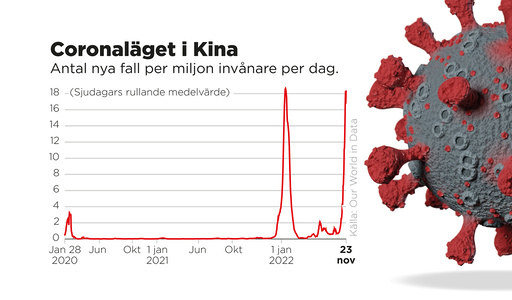 Number of new covid cases per million inhabitants per day, according to the statistics reported by the Chinese authorities.