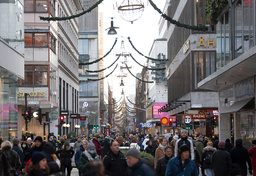 More policemen than usual will be moving among Christmas jumpers in the inner city of Stockholm. Christmas signs, restaurants and shops attract many visitors, and therefore more policemen will be moving out among people from the end of November.
The idea is to be able to act quickly if needed and to create security, the police write on their website.
There will also be more police officers in shopping centers and other crowded places in the north and south of the Stockholm police region.
"The increased presence is not due to a known or changed threat picture", the police write on their website.