The first applications for special student support for those with professional experience have now been granted, but many, many more have been rejected.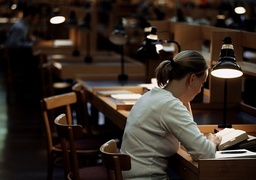 The interest in the new transitional study support - targeting the "mid-career" group - has been unexpectedly high. The forecast was for 5,300 applications, but the Central Board of Student Support has received almost 20,000 since the application period opened on 1 October.
After almost two months of waiting, the first four have now received approval for their application, while the whole of 1,500 have been rejected; these applicants have simply not fulfilled all the conditions.
"The conditions have been on the CSN website all along, so we think the information has been clear. But it is certainly the case that some people have applied without checking the requirements," says the agency's press secretary Stefan Tärnhuvud.
CSN estimates that applicants have to wait an average of ten to twelve weeks for a decision. Applications are processed in the order in which they are received, so some will only receive a response once the spring semester has started. Anyone who receives a 'yes' but has already started studying will receive the support retroactively.
The transitional study grant is intended for those who need to retrain or change careers and consists of a grant of up to 80% of the salary, up to a maximum amount. In addition, those who want to can top up with student loans.
Facts: Some conditions for transitional student support
In order to receive the support, the person must be between 27 and 62 years of age.
The applicant worked at least eight of the last 14 years, and at least twelve months of the last 24 months.
The training will strengthen the applicant's position in the labor market.
For applicants under 40 years of age, the duration of the training may not exceed the equivalent of 80 weeks (about two years) on a full-time basis.
The support is given for a maximum of 44 weeks full-time (about one year), regardless of the duration of the training.
Source: CSN