22,000 applied and five were accepted. The European Space Agency (ESA) has now announced which candidates have been accepted into the European astronaut programme and could eventually go into space.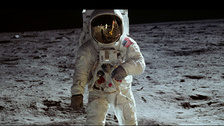 Three men and two women from different European countries get the prestigious assignment, and among the reserves is a Swedish, 42-year-old Marcus Wandt from Linköping.
The new space students consist of Sophie Adenot (France), Pablo Álvarez Fernández (Spain), Rosemary Coogan (UK), Raphael Liégeois (Belgium) and Marco Sieber (Switzerland).
Also new is that some 20 people have been accepted as reserves. In addition, Europe gets its first "para-astronaut" - British Paralympic sprinter John McFall - who will be part of a project exploring the potential for people with physical disabilities to work in space.
22,523 people applied to join the ESA program, which is more than twice as many as in the previous admission process that began in 2008.
18 Swedes were among the 1,361 that Esa in February invited psychological tests. After that, interviews, group tests and medical tests were expected before the thinning was completed.
Marcus Wandt, who is on the Space Programme's reserve list, is a trained electronics engineer at Chalmers University of Technology and has also completed the officer program at Karlberg Military University. He is a trained combat pilot in both Sweden and in the USA and has worked as the responsible test pilot and head of the operations at Saab Aeronautics.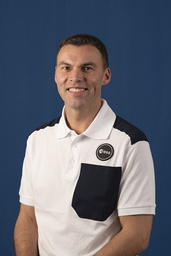 Marcus Wandt is on the reserve list for the European astronaut program.