The European Parliament stamps Russia as "state sponsor of terrorism".
Although the statement is only words, it may pave the way for similar stamps in the future.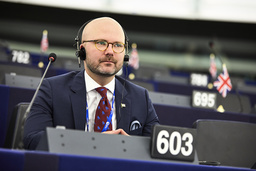 The non-binding resolution was adopted on Wednesday by a clear majority, with 494 votes against 58 and 44 abstentions.
Russia is declared to be a state applying terrorist methods.
The idea behind the …