Quentin Tarantino is not a great supporter of Marvel's superhero films. Quentin Tarantino believes that the actors in the films can hardly be called real movie stars.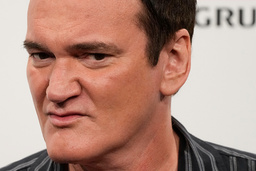 He explains this in the comedian Tom Segura's podcast "Your par.'s house" which he recently visited.
"A part of the Marvellization of Hollywood are all these actors who have become famous for playing those characters. But they are not movie stars. Captain America is the star. Thor is the star. I'm not the first to say that, but it's the franchise characters that have become stars", he says.
Tarantino is opposed by actor Simu Liu from the film "Shang-Chi and the legend of the ten rings", which indicates that Hollywood's "golden era" was mostly dedicated to years of white actors.
"I am proud over working with a film company that has made persistent efforts to improve the diversity of film by creating heroes that strengthen and inspire people from all origins," he writes on Twitter.
Tarantino is not the first pick-up filmmaker to have opinions about Hollywood's love for superhero film. In 2019 Martin Scorsese raised the debate when he claimed that the genre is not a real film but rather a kind of amusement park.