Sweden's high ambitions in the environmental field are not sufficiently reflected when the government conducts public procurements, says the Swedish National Audit Office in an audit.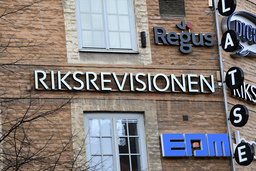 The Swedish parliament has repeatedly stressed that environmental considerations should be taken into account when public activities are being dealt with. However, in practice the authorities in many cases lack both a sufficiently well-organized purchasing process and sufficient environmental competence to be able to carry out effective work in this area.
"The commitment of the authorities has increased, but shortcomings in governance, organization, competence and follow-up are still common," says national auditor Helena Lindberg in a press release.
At the same time, the Swedish National Audit Office notes that there is support to obtain in terms of environmental concerns from both the Swedish Procurement Authority and Kammarkollegiet.
The Swedish National Audit Office now recommends that the Government take measures that lead to reporting on environmental concerns in procurement within the environmental management system is improved. It also believes that the Swedish Procurement Authority should be tasked with monitoring the national procurement strategy regularly.