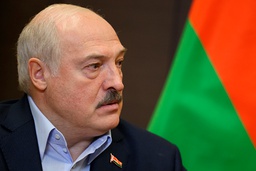 Canada imposes new sanctions on Belarus President Lukashenko as he supports Russia's war in Ukraine, reports The Guardian.
These are new sanctions against a total of 22 officials and 16 companies from Belarus.
In a statement, Foreign Minister Mélanie Joly says that Lukashenko's rule allows Russia to use it as a starting point for attacks on Ukraine and to enable Russian human rights violations and contribute to great suffering.