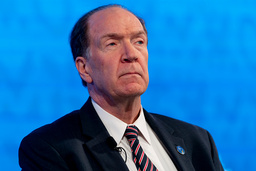 The World Bank has announced new support to Ukraine of USD 4.5 billion, equivalent to approximately SEK 48 billion, reports CNN.
The money, which comes from the USA, will help pay salaries to health care employees, the public and the school, and will also go to pension payments and social programs.
"In the midst of the ongoing war and the escalating destruction of infrastructure, our commitment to delivering emergency assistance to the people of Ukraine is as strong as before," says World Bank Governor David Malpass in a statement.
"The money will help us meet urgent needs during the winter," writes Ukrainian Prime Minister Denys Sjmyhal on Twitter.