One third of households believe that their own economy will deteriorate next year, according to a new survey from SBAB.
More people report that rising prices have made them more price conscious.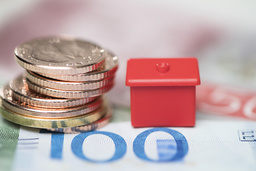 33 percent of households think their personal finances will be worse in a year. An increase of 8 percent since April, according to SBAB's survey, where more than 1,000 answered questions about their planned savings.
The most common reasons according to the survey are rising prices of food and fuel, as well as increased housing costs.
40 percent of households believe that their economic situation will be the same as today.
When asked whether households have taken any measures to improve their own economy, 43 percent yes. In April this figure was 37 percent.
In April, 29 percent of households replied that they had become more price-conscious to try to improve their own economy. This figure now rises to 50 percent. 42 percent of households report that they have reduced their consumption.