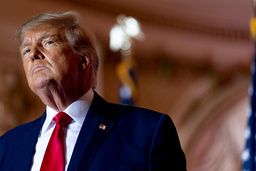 A committee in the US House of Representatives has the right to see President Donald Trump's tax returns.
Since 2019 the committee has requested to see the President's income statements. As long as Trump was president, the Department of Justice refused to request the documents, but last year the new Administration of the Washington IRS ordered the IRS to hand over the information.
Trump then turned to the court to try to keep the declarations secret, but he has now lost three separate appeals.
Trump was the first president in 40 years who didn't publish his tax returns.