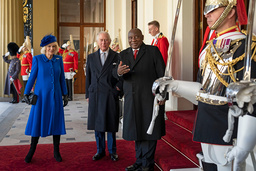 South Africa's President Cyril Ramaphosa became the first head of state to visit Britain on an official visit since King Charles III ascended the throne.
Ramaphosa was received by the king and his wife, Queen's Gesture Camilla, and on Tuesday had time for both wreath closure at the unknown soldier's grave in Westminster Abbey and a speech in Parliament.
More important are the talks that take place behind the scenes, with Prime Minister Rishi Sunak, among others. Then trade relations between countries and South Africa's attempts to make themselves less dependent on coal power will be affected.
It is likely that Sunak will also try to persuade Ramaphosa to adopt some of the sanctions imposed on Russia by the West – South Africa is one of the largest countries in the world that has so far refused to impose sanctions.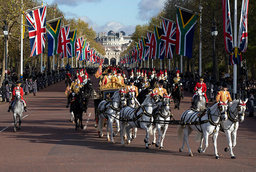 King Charles III and Cyril Ramaphosa on their way to Buckingham Palace.