Shots at residential buildings – one arrested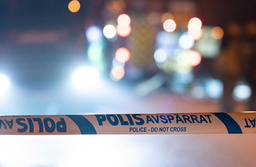 A man in his 20s has been arrested for shooting late on Monday night against a residential building in the countryside north of Sölvesborg.
Two people were supposed to be in the house, but no one was hurt.
The prosecutor is now allowed to take a stand if he is to be arrested or not, says Thomas Johansson, communicator for the Blekinge police area, toSVT News Blekinge.
The incident is classified as a suspected attempted murder and aggravated weapon offence.