Charged with attempted rape of abducted man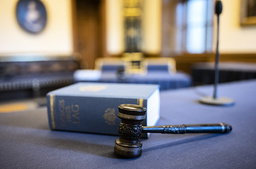 Three men in Småland are charged with kidnapping – and two of them are also charged with trying to rape the man who was abducted, reports local media.
According to the charges, at the end of April the man was forced into a garage, where he was subjected to kicks and blows, including to the head. Two of the men, both in their 25s, must also have tried to rape the man at the same time as he was threatened to life. Parts of the incident were recorded with a mobile phone. The defendants denied crimes.