Ukraine: Intensive fire at the front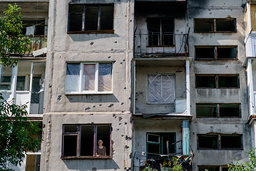 Battles are reported from frontline communities near the city of Donetsk in eastern Ukraine.
The situation in the region is tense – the shooting is constant on the entire frontline. The enemy also uses a lot of air strikes, says Governor Pavlo Kyrylenko of the region, Governor of the Donetsk region, on Ukrainian television.
In Kharkiv …