Man dead in traffic accident in Kungsbacka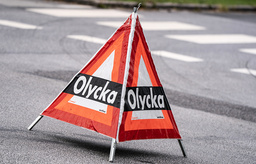 A man in his 40s died in a traffic accident on E6 outside Kungsbacka.
The accident occurred at 10 o'clock on Monday when a passenger car drove into a stationary truck. Rescue service, ambulance and police were alerted to the place that was held off for two hours.
During the evening the police report …