Chad's government signs agreements with rebels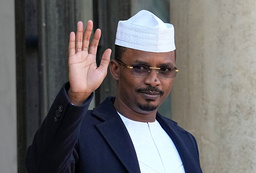 The leader of Chad's military government Mahamat Idriss Déby Itno has signed an agreement with over 40 opposition rebel groups to launch national peace talks.
42 out of 47 rebel groups have agreed to participate in the talks. However, the leading anti-regime rebel group FACT has announced that it will not participate – or sign a peace agreement.
The talks will begin …