Horror-actor death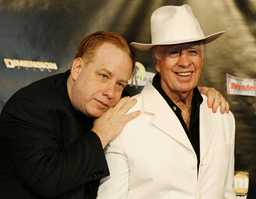 The American horror actor Clu Gulager, has died, 93 years old, writesDeadline.
With almost 70 years in the business Gulager was a real veteran. He was among other things known for the role of Mr.Walsh in "A nightmare on Elm Street 2: Freddy's Revenge" from 1985. One of his last roles he did in Quentin Tarantinos "Once upon a time in Hollywood" from 2019, where he shows up as a book dealer.
He also directed the short film "A day with the boys", which was nominated for the Golden Palm for the best short film at Cannes Film Festival 1969.