Best when it counts - personal best in the World Championships
Convenience, strength and balance are just some of the necessary skills required in voltige.
In addition, the acrobatics shall be performed on a moving horse.
Ella Filippa Velander chose the right time to give the performance of her life so far.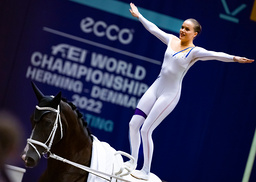 Sweden's only participants in the individual competition hit with personal best at the World Cup in Herning. …