"Summer shadow" gets new season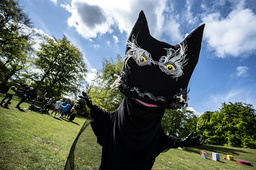 The adventure of "Summer Shadow" continues. This confirms the author Tina Mackic for Swedish RadiosP4 GothenburgShe also reveals some details in the coming season of the children's program, which she is writing right now.
It will be a lot about the Gold Shadow, and surely more shadows in the Shadow Valley, she says to the radio.
Summer shadow is a figure …