Klopp's World Cup anger: "I get angry - something has to change"
A long-awaited Premier League premiere is here.
But all is not peace and quiet: the Qatar World Cup is just over three months away.
This World Cup is happening at the wrong time and for the wrong reason, says Liverpool coach Jürgen Klopp.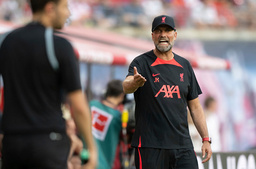 Crystal Palace and Arsenal started a new Premier League season on Friday and on Saturday the premiere party continues. …