AIK strengthens the middle field with national team player
Vincent Thill is ready for AIK. The club announces on its website that it borrows the midfielder from Vorskla Poltava.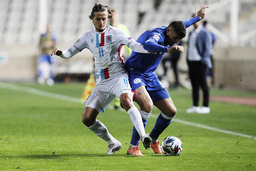 AIK borrows a familiar face. Vincent Thill was recently present when AIK propped against Vorskla Poltava, then played the Luxemburger for the Ukrainian team.
The 22-year-old impressed so much that AIK chose to act.
"Vincent is a player who …