Authority sites tricky for disabled people
Swedish authorities' digital service lags behind internationally and some sites have proved impossible for disabled people to use.
Now the Swedish National Audit Office will review how good and accessible the state authorities are digitally.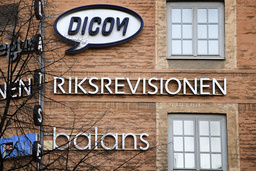 Sweden's public digital services show signs of shortcomings in accessibility and that they are of varying quality. International measurements also show that other countries are overtaking Sweden in development," says Riksrevisionen inpress release.
Accessibility has specific shortcomings for people with disabilities according to a previous review by the Swedish Digital Administration Agency. It showed that seven of the ten authorities surveyed had websites that were very difficult or impossible to use for many people.
"Parliament has made it clear that this is a priority area. The authorities' digital service should have high accessibility and contribute to simplifications for users with different needs, for example for people with disabilities," says national auditor Helena Lindberg in the press release.
The Swedish National Audit Office will now review whether the work of state authorities in developing digital services has been effective. The report is expected to be completed in March 2023.