Sentenced to Prison for Sword Attack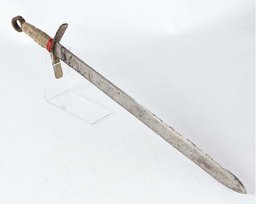 One man went to attack with a sword in a stairwell in Arboga and injured another man seriously. Now he is sentenced to prison, reportsP4 Västmanland.
According to the verdict, the man in his 50s must have been affected by pills and alcohol when he attacked a Saturday night in June this year. He could be arrested in place after the police have slipped and fainted in the stairwell.
The man is now sentenced against his refusal to 1.5 years in prison for aggravated assault. He will also pay damages of nearly 23 000 SEK.
The man who was attacked had to be taken to a hospital with facial and head injuries, with a condition that was considered serious but not life-threatening.