Prisoner loosened the toilet - escaped from custody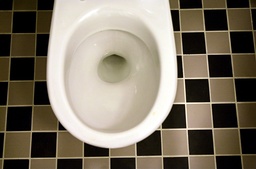 A man in Belgium who was put in custody has escaped from there by loosening the toilet in his cell and getting out. The hole in the wall was "no bigger than an A4 paper", says one spokesperson for the police.
The incident in which the supposedly agile 25-year-old managed to escape occurred at the police station in the Brussels municipality of Molenbeek on Tuesday night, just hours after he was arrested. The surveillance camera in the cell was reportedly broken.
The man is believed to have made his way through the hole to a corridor in the basement and then managed to climb out through a window onto the street.
The man was arrested on Monday for violating his parole, says one spokesperson for the prosecutor in the city of Kortrijk.