The Stockholm Stock Exchange on plus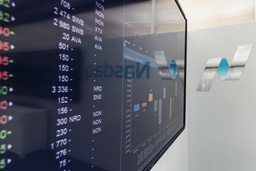 After an opening of 0.3 per cent up, the Stockholm Stock Exchange will increase to plus 0.7 per cent at 11 o'clock.
At the top is the pharmaceutical company Isofol Medical, which fell 85 percent on Wednesday after presenting a failed study. Today, the company recovers slightly and is over 20 percent up.
Another winner is the directory enquiry company Truecaller, which in …