Kristersson: Can not be trusted Social Democrats
Moderate leader Ulf Kristersson highlighted his government option in his election speech in Norrköping.
It was not possible to trust the Social Democrats, he said.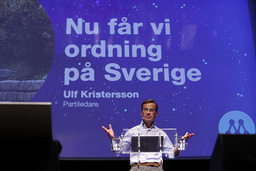 Kristersson spoke before several hundred Moderates at an election meeting. He devoted much of his speech to the government issue.
We have slowly but surely built a team on our …