Raped 12-year-old – gets sharper punishment
A man in his 40s was convicted of sexual crimes against 17 children. Now the sentence is tightened in the Court of Appeal, reportsUNT.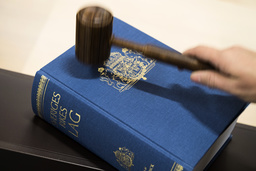 A 12-year-old girl was sexually assaulted three times in one day by the convicted man. In addition, a police investigation shows that the man exposed another 16 girls to about 30 sexual crimes.
The majority of the crimes were committed online and the girls were between eight and twelve years old. The police have also seized around 1,350 pictures and six hours of film with child pornography material.
In March, the man, who is from southern Sweden, was sentenced to four years and nine months in prison for rape of children, aggravated exploitation of children for sexual posing and aggravated child pornography crimes. Now, the Court of Appeal tightens the sentence to six years and nine months.