Läckberg writes the soap opera "Strandhotellet"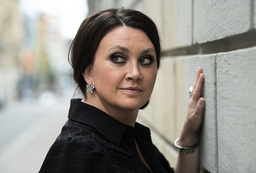 Author Camilla Läckberg writes a soap opera for Viaplay, which announces the streaming service through a press release.
The recordings of "Strandhotellet" have just started and revolve around two rival families, forbidden love and murder in Saltsjövik.
Läckberg has previously written the series "Lyckoviken" for Viaplay, and returns with "Strandhotellet".
"Såpa is an incredible genre, and something that …