USA-politiker säger nej till Sverige i Nato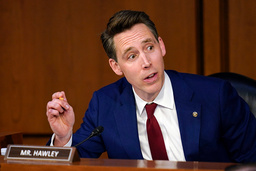 Den republikanske senatorn Josh Hawley kommer att rösta nej till att släppa in Sverige och Finland i Nato, rapporterar The Hill.
Anledningen till beslutet är att Hawley inte anser att USA bör utöka sitt säkerhetspolitiska engagemang i Europa. I en debattartikel som publicerats i tidskriften The National Interest uttrycker Hawley förvisso förståelse för de två nordiska ländernas önskan att gå med i försvarsalliansen.
Men USA …