Man convicted of rape after eight years.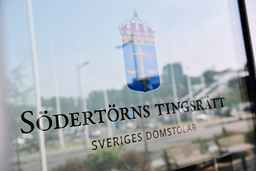 In October 2014, a woman was raped in a car in Stockholm. The perpetrator escaped, but eight years later the police managed to track him down after a new sexual crime. Now the man is sentenced to prison for two years and eight months, writesEskilstuna-Kuriren.
The police secured traces of the man after the rape in 2014, but did not get any hits in their register. At the beginning of 2022, a man was tipped in connection with a sexual assault in January, and then the police got hit on the tracks from 2014.
The man, who is in his 40s, himself stated in the district court that there was no rape but that it was sex with consent, but that explanation does not buy the court.
In addition to the rape, the man is convicted of the sexual assault in January, which also took place in Stockholm.