Guards questioned after intervention in the subway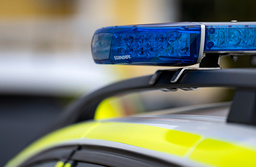 The two security guards who are arrested suspected of causing someone else's death have been questioned on Monday, according to Prosecutor Lucas Eriksson.
The investigation continues, we will hold further hearings tomorrow," he says to TT.
It was the night of Sunday that a middle-aged man died after being injured when he was arrested by two security guards at Rådmansgatan subway station in Stockholm.
Suspects are a man in his 30s and a woman in her 25s who are under arrest for probable cause, which is the higher level of suspicion.
During Monday's interrogation they have refused to commit crimes, reportsDagens Nyheter.
At Rådmansgatan there are security cameras, but Eriksson does not want to go into if pictures from there have been investigated.
I won't go into any details about it. There's film material, that's right," he says to TT.
By Wednesday at noon at the latest, the prosecutor needs to provide information if the suspects are requested to be detained.