Murder suspect in Mölndal arrested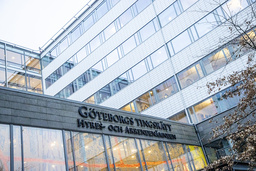 The man in his 40s who was arrested is suspected of murdering a man in Mölndal last week, reportsSVT West.
It was on Thursday that a man was found dead in a forest party. The suspected man was arrested that same night and on Monday the Gothenburg District Court decided to arrest him on probable grounds suspected of murder.
At the time the suspect was arrested, the dead man was still unidentified, as is now clear.
The victim is identified, we know who the deceased is, says prosecutor Tomas Willén to SVT.