Man in India dead from monkeypox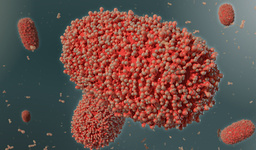 A 22-year-old Indian man may have died in apepox, reports the Indian authorities.
The man should have recently returned from the United Arab Emirates and the Ministry of Health in Kerala, southeastern India, states that the man had monkeypox. However, it is still unclear what the direct cause of death is.
If the man is confirmed to have died as a result of monkeypox, it will be the first death in Asia in the disease. Three deaths in the disease have previously been reported outside Africa – two in Spain and one in Brazil.