M hoping for side changers in the election
The Moderates are now launching their election campaign.
The party sees an increased chance of winning over voters from S in this year's parliamentary elections.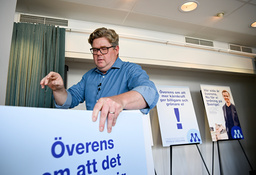 The party leader Ulf Kristersson went on a tour on Monday, starting in Umeå. At the same time, the party started its campaign with outdoor advertising.
An important electoral group …