MFF hunting: "Seek both in the country and abroad"
Last Friday Malmö FF fired coach Milos Milojevic after a series of weak results. The hunt for a replacement has begun.
There are plenty of free trainers, says MFF's sports manager Andreas Georgson.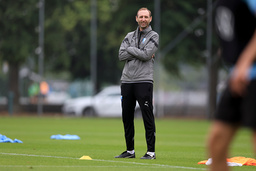 After Malmö FF lost against Lithuanian Zalgiris in the Champions League election with 0-3, Milos Milojevic was fired on Friday.
Thursday and Friday …