Stenson in continued lead in the LIV tour debut
Henrik Stenson can write golf history. The Swede has acquired a lead with three battles ahead of the final round of the criticized LIV tour debut.
I played stable. I definitely didn't play at best, but I hung out, he says.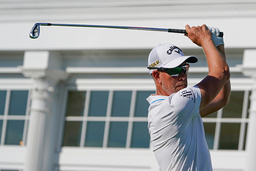 The move to the LIV tour can pay off financially for Henrik Stenson. He has three kinds of …