Man found shot in Farsta
A man in his 20s has been found shot outdoors in Farsta beach in southern Stockholm.
He's taken to the hospital and was conscious, says Towe Hägg, the police press speaker.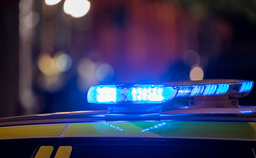 The alarm about the shooting came just before 23 o'clock on Saturday night from residents in the area who heard bangs. Police have initiated a preliminary investigation into attempted murder. On early Sunday morning no one has yet been arrested.
According to the police, there is information that the perpetrator may have fled the scene using some kind of vehicle. The crime scene was blocked off for a technical investigation and the police have during the night had patrols in the area to talk to witnesses and search with dogs.
We know that it is people who have called and heard the sounds, so they have collected as much information as possible, says Towe Hägg.
The police will also look at whether there is camera surveillance in the area.
The shooting is the second in a short time in the immediate vicinity. On July 14, a young man was shot to death in Farsta. A boy in his 17-18s was arrested suspected of the murder, but was released. The police then stated that this case could have links to criminal gangs.
Police say it's too early to answer if the shootings are connected.
At the moment we collect as much information as possible. Then you have to look at similarities and differences, we are fully aware that there are conflicts going on in the police region of Stockholm, but to say it already, it is not possible, says Towe Hägg.