Sir Alex Ferguson takes on a new role in Manchester United
The legendary former Manchester United coach, Sir Alex Ferguson, returns to the club, and he gets a new role in a think tank.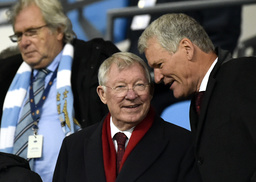 Several English media reports that a return for "Fergie" is complete. The 80-year-old left Manchester United in 2013 and is seen by many as the foremost coach ever in the English Premier League.
Manchester United's CEO Richard Arnold is …