Häcken sells Berggren – ready for top team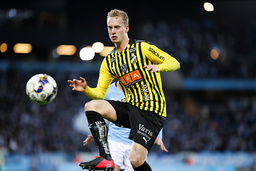 Allsvenska Häcken sells Gustav Berggren. Midfielder represented two goals and three assists in 14 series games this season.
"Now we wish him great luck on the international adventure and warmly welcome back in the future," says Häcken's sports manager Martin Ericsson to the club's website.
The 24-year-old midfielder leaves the Gothenburg team for the top Polish team Rakow Czestochowa. The team ended last …